5 Years of Gruuv EP 3 by Gruuv Recordings
This summer will mark the celebration of 5 Years for Audiojack's Gruuv imprint with a run of six various artist EP's, up for the third EP is Tuff City Kids, A1 Bassline, Oxia & Yannick Baudino, and Kyodai.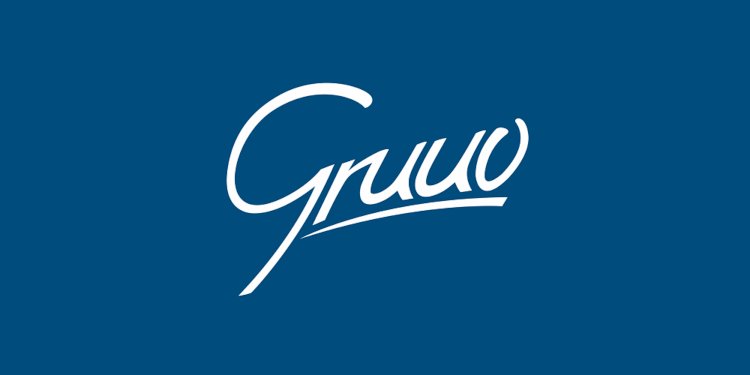 Photo by Gruuv Recordings
EP 3 features a cross section of talent in the world of house, kicking off with Oxia & Yannick Baudino's 'Simple Life', laying the focus on howling vocal murmurs, smooth chord progressions and an underlying dubby movement.
It's a raw affair as the package moves forward with A1 Bassline's 'Hold' being a typically gritty workout from the UK artist, bringing distorted rhythms and hypnotic pad sweeps to the forefront, while Tuff City Kids offer up 'Taddler' to follow, bringing crunchy drums sounds and old school breaks into the limelight alongside classic stab sequences and squelching acid hooks.
The package is then rounded off with Kyodai's 'The Place To Be' closing the EP with snaking synth melodies, whirring electronics and a bumpy rhythmic swing alongside some spoken word vocal additions.
"It's been an incredible ride this past 5 years. Thanks to all who've played our records. One year ago we began compiling this project to celebrate 5 years of Gruuv and we're delighted to have 24 of our favourite producers from 10 countries contribute exclusive new music.
As a compilation it comes in two parts, themed simply as Day and Night. The music will be released on 6 EPs every two weeks throughout the summer and features artwork from one of our favourite artists, the renowned Victoria Topping. Each EP will be released on limited edition vinyl, with a free poster and sticker inside, uniquely stamped from 001 - 500.
Thanks to everyone involved, all around the world. Music provides the greatest unity. It strips away indifferences, supersedes language, nationality, culture, all defining human factors, and leaves one common thing we can all interpret; sound." says Audiojack.
Various Artists - 5 Years of Gruuv EP 3
Release date 6th July 2015
Label Gruuv Recordings
Tracklist
1. Oxia & Yannick Baudino - Simple Life
2. A1 Bassline - Hold
3. Tuff City Kids - Taddler
4. Kyodai - The Place To Be