Eastern Electrics Festival 2023
Eastern Electrics Festival is back once again in 2023 for a full day of great music spread across multiple stages at the Lee Valley Showground.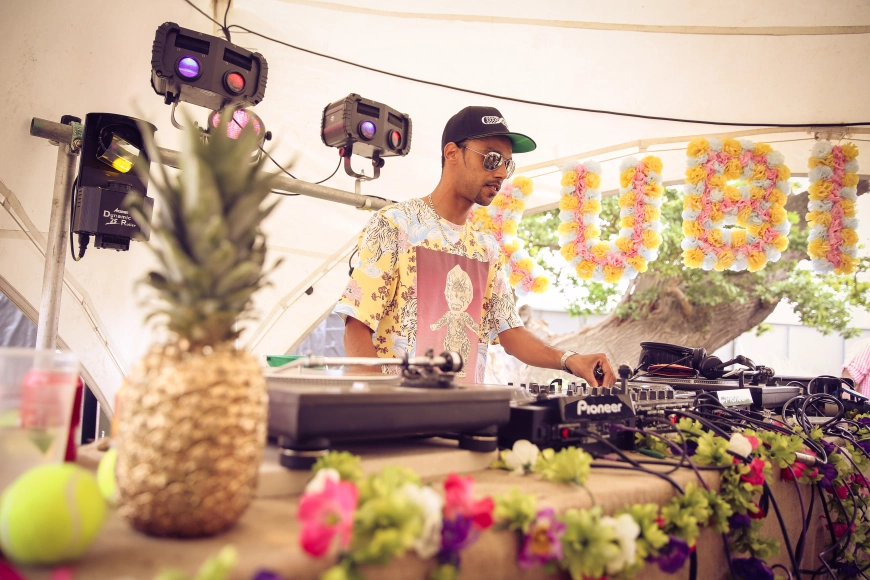 Photo by Gemma Parker/Eastern Electrics
In the early 2000s, East London was home to a huge number of disused buildings and bare-bones arts venues. It was this empty landscape that enabled Eastern Electrics and their friends at Mulletover to embark on their journey, as an untouchable, underground warehouse party movement, hopping venues and dodging equipment seizures. It was this ethos of raving culture and adventurism that forged EE and keeps us going 10 years later.
The parties transcended lofts, studios, and Kwick-Fit garages, to London's biggest venues, parks, and campsites... All the way to a sunny weekend, descended upon by 30,000 ravers as of 2019.
In 2023 Eastern Electrics celebrate its 11th Birthday.
Across the past decade, they have welcomed hundreds of thousands of ravers to dance across the capital. This year's festival will be a nod to the values that have made the festival what it is today, the raving culture, 11 years of raving, and 11 years of doing what makes us all happy.
When 26th August 2023
Where Lee Valley Showground, London, United Kingdom
Lineup
The Martinez Brothers / Very Special Guest / Rossi. / Mason Collective / DJ Minx / Jean Pierre / ARTBAT / Joris Voorn / Fideles / Miss Monique / Airrica / Ben Klock / Marcel Dettmann / Mella Dee / Elli Acula / Luca Donzelli / Ogazón / Denis Sulta / Chris Stussy / Elliot Schooling & Liam Palmer / Lovefoxy / Laurine & Cecilio / Tai Lokun / Move D / Crazy P (DJ set) / Barry Can't Swim / Heléna Star B2B Louise Chen / Jaye Ward