Bilbao BBK Live 2023
Bilbao BBK Live 2023 is a rock and pop music festival annually in Bilbao, Spain - a must-visit for those with diverse music tastes.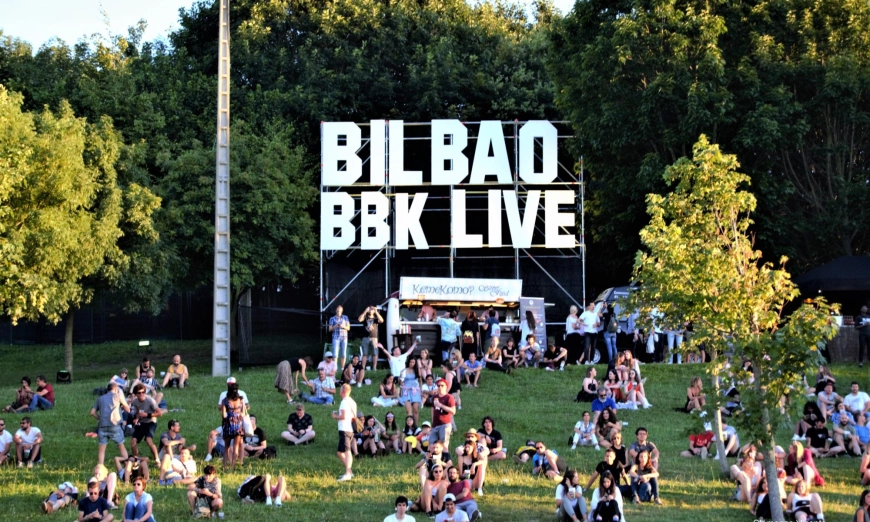 PHOTO BY UNKNOWN ARTIST/BILBAO BBK LIVE
Since its beginnings, the festival has been held in its entirety on a special complex built specifically for the event on the slopes of Mount Cobetas, located southwest of the city.
The first edition was organized by Basque musical promoter Last Tour International and sponsored by the Bilbao City Hall in the year 2006 under the name Bilbao Live Festival. Since the following year, the festival has been sponsored by the local savings bank Bilbao Bizkaia Kutxa, which gave it its current name. The festival is the first of its kind and size to happen in the region.
When 6-8th July 2023
Where Kobetamendi (Mount Cobetas), Bilbo, Spain
Lineup
070 Shake / 8kitoo / Albany / Alex Serra & Totidub / Amaia / Anz / Arca / Arctic Monkeys / Arde Bogotá / Art School Girlfriend / Avalon Emerson / Baiuca / Ben Ufo / Ben Yart / Bengo / Bilbao / Cala Vento / Call Super / Colectivo Da Silva / Dadabe / Dalila / Daniel Avery / Delaporte / Desire / Dinamarca / DJ Der / Dry Cleaning / Dudi / Duki / Eee Gee / Eneritz Furyak / Fantasilandia Set / Faxu / Fever Ray / Florence + The Machine / Formica / Friolento / Gazzi / Ghazal / Haai / Hofe X 4:40 / Idles / Jaime Xx / Job Jobse / John Talabot / Judeline / Kebra / La Élite / La Paloma / La Plazuela / Linnéa / Love Of Lesbian / M83 / Malibu / Maria Escarmiento / Menta / Merina Gris / Miss Grit / Morgan / Nanpa Básico / Neo Pistea / Olivia / Ouri / Pavement / Perfume Genius / Phoebe / Phoenix / Playback Maracas / Róisín Murphy / Rojuu / Röyksopp / Rüdiger / Ry X / Sama Yax / Senda Fatal / Sherelle / Sukumons / Tenguerengue / The Blaze / The Chemical Brothers / The Lathums / The Murder Capital / Tinariwen / Toccororo / Txopet / Villano Antillano / Violet / Xamana Jones / Young Fathers / Young Marco