Escape from the Mausoleum by Zapatilla
Zapatilla mixes up an array of influences on a fantastic new four-track EP for Paella Hair Sex.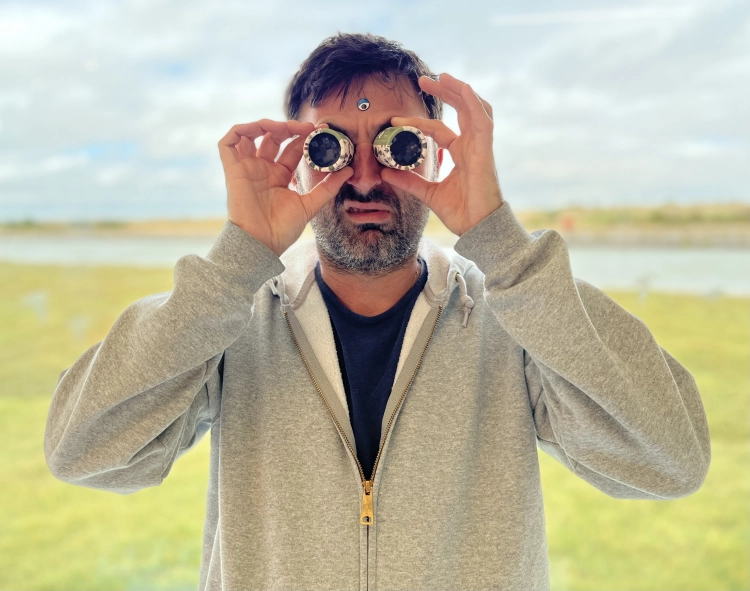 Photo by Paella Hair Sex
Zapatilla is Louis Hackett, a founding member of the Brownswood-signed Owiny Sigoma Band and key collaborator on Eska's Mercury-nominated debut album. He makes music with magical melodies, diverse instrumentation, and innovative arrangements. This has won support from the likes of BBC Radio hosts Annie Mac, Benji B, and Gilles Peterson as well as DJs ranging from Laurent Garnier to Maribou State.
The opener "Like Dat" has a low-slung groove that sweeps you up on rubbery bass twangs. As your body gets moving, your brain responds to the syrupy synth daubs and you're lost in the funkiest and most organic of hard-to-define tracks. There are then rich Afro drum patterns to the earthy and excellent "ZimZimmer", with its unique instrumentation and sunny strings bringing good-time feelings to the undulating rhythm.
The lovely "Disco Facial" then goes slow, with wigged-out downtempo drums and subtle cosmic synths. It's brilliantly loose but infectious and packed with smart studio trickery to really make it shine. Last of all is "Self-Isolated", another gorgeously deep and inviting groove with plucked bass and dazzling chords. It's roomy and heartfelt and primed for unforgettable moments on star-lit dance floors.
Zapatilla - Escape from the Mausoleum
Release Date September 2022
Label Paella Hair Sex
Tracklist
1. Like Dat
2. ZimZimmer
3. Disco Facial
4. Self Isolated