Estroe presents Comfort and Closure
House and techno producer, Estroe (Esther Roozendaal) will be releasing her new album, Comfort and Closure, through EevoNext on 14th November 2013.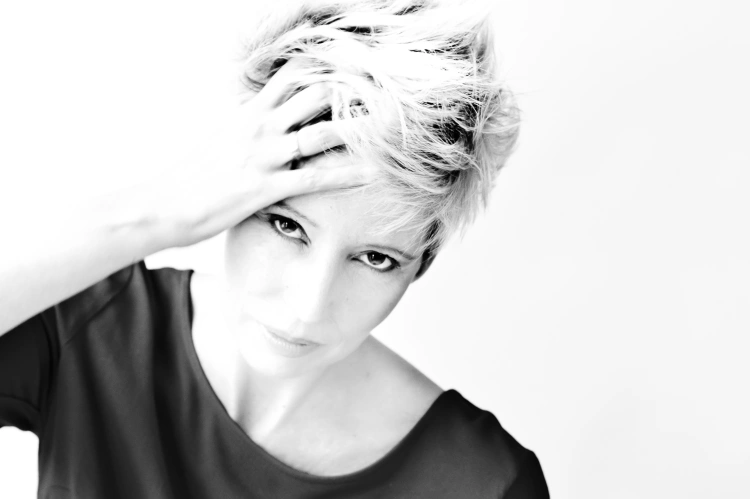 Photo by Katja Rupp
The album is a collection of 11 beautifully crafted tracks, blending deep house with acid undertones and atmospheric soundscapes with tough breaks and techno beats. The release has a wonderful progression - setting the scene and revealing the story of Estroe.
Estroe commented
"It's been 3 years since I released my first album. A lot has happened since and I felt it was the right time for a new release.
It's a combination of tracks I made during the past 3 years and new material. While selecting the tracks I paid special attention to the combination of home-listening tracks as well as dance floor. As you might conclude when you listen; I still value peace and quiet in my music as well as atmosphere with melodies and lush effects. With the dance floor orientated tracks I go for subtle build ups rather then distorted sounds. I produce what I would like to listen and dance to myself.
It gives me peace, comfort and energy. I named the album Comfort and Closure. Comfort as in comfortable but also as in solace. A large amount of tracks (especially the moody ones) were created in a time with difficulties in my life, maybe the most difficult time ever for me. I found a lot of comfort and distraction in producing these tracks. Closure - because this time has finally come to an end and I am ready for a new phase in my life.
So the album is a reflection of the past 3 years and the start of a new beginning. Comfort and Closure as well because the track listing is organised from comfortable (quiet and subtle) to the more energetic end: Closure. The build up of the album is identical as how I would start my set at the beginning of the evening to get people on the dance floor."
Estroe - Comfort and Closure
Release date 14th November 2013
Label EevoNext
Tracklist
01. Unconscious suppression
02. Comfort in disguise
03. Patiently waiting for a miracle
04. Happy distraction
05. Sustainable illusion
06. Comfort and Closure
07. False Identity
08. Reaching closure
09. State of endurance
10. Beat Box contest
11. Out of my comfort zone