Exit Festival Dance Arena Back to Back Spectacular
The Dance Arena of the Best European Festival presents its final evening of back to back specials to celebrate the 15th edition of Exit Festival!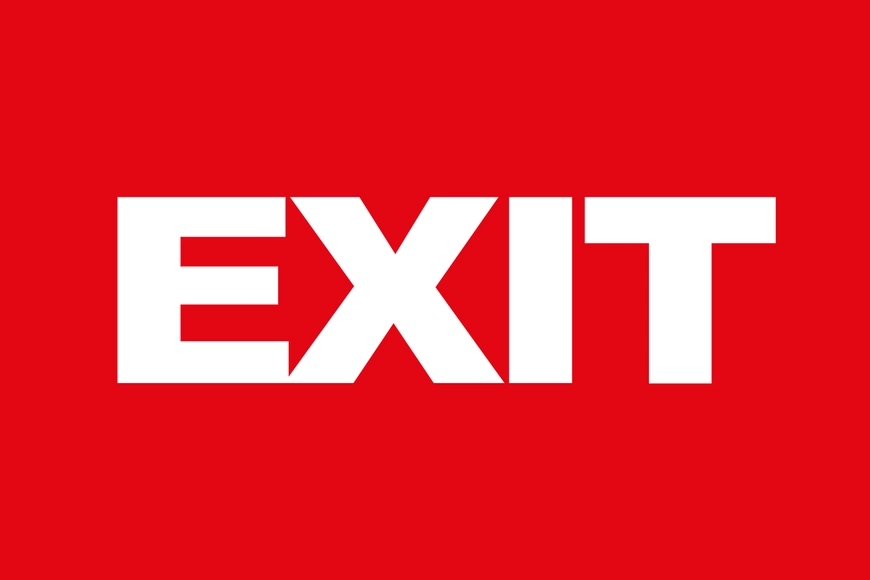 Exit Festival
After the exclusive Wildlife night presented by Disclosure, with exclusive sets from Dusky vs Paul Woolford, Carl Craig vs Green Velvet and Jackmaster & Oneman. Exit also sees the welcome return of Exit favourite Carl Cox, who will play a highly anticipated B2B set with Danny Tenaglia as part of his Carl Cox vs Friends night. Ben Klock vs Marcel Dettmann, Eats Everything vs Cassy and Planetary Assault Systems will also perform. Saturday night will be full on party mode with Saturday Night Fever featuring Dutch DJ supremo Afrojack vs Quintino, Tiga vs DJ Hell, Maceo Plex vs Danny Daze and Heidi vs Kim Ann Foxman. With the four nights coming to a head on Sunday with the return of arguably one of the greatest DJ duos of all time Deep Dish.
If you were there in 2009 you will remember when Exit was the first festival to put together such a groundbreaking line up of back to back performances. While many a DJ have played b2b before, this feat had not been done at such a massive scale anywhere before. Each night, DJs played against each other and created the biggest birthday bash known in the history of dance music! Get ready for round two, with DJs from the past and present! It's going to be one hell of a party!
Joining Deep Dish on Sunday to finish the Dance Arena line up will be Better Lost Than Stupid - Davide Squillace vs Martin Buttrich vs Matthias Tanzmann, Jaymo vs Andy George and Waze vs Odyssey plus very special closing set guests tba.
One of the greatest duos in the history of dance and electronic music and winners of the highly coveted Grammy award, Deep Dish, are reunited once more after six years apart, and one of their must-see gigs is happening at the Dance Arena! They last played Exit together in 2008 and now Sharam and Dubfire grace us with their presence again. The Iranian-American duo won over the house scene from the moment they met in the '90s. They've been awarded the music industry's hallowed Grammy for their remix of Dido's "Thank You" and all their past work lead to this quote from the Rolling Stones: "There's probably no greater DJ duo than Deep Dish!" We couldn't agree more!
Better Lost Than Stupid or more commonly known as Squillace-Buttrich-Tanzmann are the freshest heavy-weight collective that sprouted up from the lines of house and techno DJs and they've been playing as this unique back2back2back collective since 2010. As solo performers, these musicians had their hands play on turntables of the world's top clubs and festivals, while their gigs as Better Lost Than Stupid are almost religiously exclusive and redefine the very definition of a DJ set, especially the way they flirt with "live" gigs supported by Buttrich's rich experience with equipment for live electronic gigs and Squillace's and Tanzmann's studio wisdom.
Newcomers Jaymo & Andy George have not only set into motion one of the most attractive British music labels, Moda, but have also thrown parties worldwide, had live gigs on BBC Radio 1, launched the Moda Black label, produced a cover CD for Mixmag, and held two of the most important residencies in the world: We Love… Space in Ibiza and Fabric in London. Publishing music by renowned artists like Maxxi Soundsystem and Eats Everything, Jaymo and Andy George achieved acclaim by discovering upcoming young talent like Hot Since 82, Mia Dora and Disclosure. They now are to make their debut on the Dance Arena Stage in a special Jaymo vs Andy George set.
Equally, after bonding over hamburgers at the end of 2011, Waze & Odyssey went from an anonymous Soundcloud profile to one of the most exciting electro performers in 12 months. During that turbulent time they released plenty of critically acclaimed singles for Wolf Music, Disco Bloodbath and Throne of Blood; They remixed artists like Disclosure and T.E.E.D.; had gigs on all continents and became regulars in shows by Pete Tong, Annie Mac and Skream & Benga, with further support coming from numerous club DJs - from Ralph Lawson and Starslinger to Duke Dumont and Horse Meat Disco. Their sound resonates with what is popular all over the continent and having one of the most popular Ibiza smashes of last summer, the Dance Arena is pleased to welcome Waze vs Odyssey to kick off Sunday night proceedings.
The Exit Mainstage will also have electronic music fans dancing with delight as headliners Rudimental and Skrillex take to the stage. Exit will once again be the 'Fortress of Bass' with a second year partnership with the world renowned bass music champions UKF who will once again be taking full responsibility for the Main Stage X Bass program from 1am right the way through to Exit's iconic fortress sunrise. Promising to blow up the Exit backline are none other than Adventure Club, Andy C, Dimension, Dub FX, Fred V & Grafix feat MC Dynamite, Gorgon City, Jaguar Skills, Koven LIve, My Nu Leng, Pretty Lights live visuals show, Shadow Child, Sub Focus, TC and many more!
Dance Arena B2b Line Up
Thursday: Disclosure presents WildLife:
Disclosure Live
Carl Craig Vs Green Velvet
Dusky Vs Paul Woolford
Jackmaster & Oneman Present Can U Dance
Friday: Carl Cox vs Friends:
Carl Cox Vs Danny Tenaglia
Ben Klock Vs Marcel Dettmann
Eats Everything Vs Cassy
Planetary Assault Systems Live
Saturday: Saturday Night Fever
Afrojack Vs Quintino
Maceo Plex Vs Danny Daze
Tiga Vs Dj Hell
Heidi Vs Kim Ann Foxman
Sunday: B2B Grand Finale
Deep Dish
Better Lost Than Stupid – Davide Squillace Vs Martin Buttrich Vs Mathias Tanzmann Jaymo & Andy George
Waze & Odyssey
+ Very Special Closing Set Guests Tba