Flowing by David Agrella
David Agrella returns to his Agrellomatica Records with the spacey house sounds of Flowing, featuring remixes from Ben Hauke & Mr Barcode.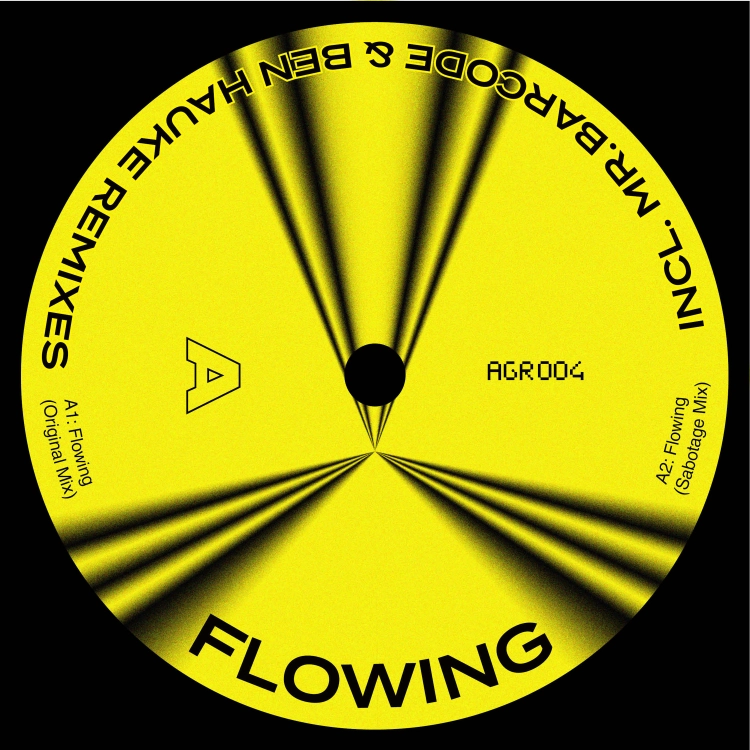 Art by Agrellomatica Records
Hot on the heels of his recent "Freedom Unfolding" release, praised by Raresh, Sasha, Laurent Garnier, Vladimir Ivkovic, and Dorian Paic, Italian-born tastemaker David Agrella is back on his Agrellomatica imprint with more intergalactic fire. This time, the London-based selector serves up four groove-laden cuts across "Flowing", including remixes from Woop Records' Ben Hauke and Into The Wizards' Sleeve's Mr Barcode.
The title track "Flowing" is a cosmic voyage peppered with glossy pads, eerie synths, and sharp percussion, before Agrella's own Sabotage Mix throws in deep, driving tones, subtle robotic vocals, and interstellar keys. On the flip, Ben Hauke delivers a dubbed-out reshape, harnessing fluttering echoes, emotive harmonies, and deep basslines. To close, Mr Barcode provides a punchy electro remix, as warped samples and driving low-ends gets down in this slice of dancefloor mania.
David Agrella - Flowing
Release Date July 2022
Label Agrellomatica Records
Tracklist
A1. Flowing (Original Mix)
A2. Flowing (Sabotage Mix)
B1. Flowing (Ben Hauke Remix)
B2. Flowing (Mr Barcode remix)