Gemini Seven by The Sonic Emporium
For its second release, Japanese label Blindetonation turns to The Sonic Emporium for a six-track pack that features two top originals as well as fascinating remixes by Heretic, William Earl, and Alejandro Molinari.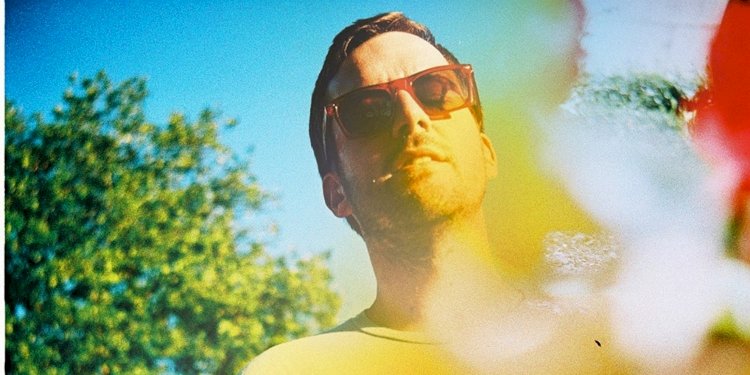 Photo by The Sonic Emporium
Blindetonation is an outlet for all manner of chugging disco sounds as influenced by label boss Kezokichi's time in London DJing and hosting his own Back To Back events. The man behind the latest release is UK star The Sonic Emporium, who distills a love of all forms of dance music and a decade DJing and producing into his own intoxicating jams. He releases on Join Our Club and Wax: On and plies his wares all over the globe.
His first cut here, 'Gemini Seven' is a robust composition that has a sticky, stuttering bassline underpinning some ornamental synth patterns, spoken word vocal samples and dark drums. Tough to categorise but sure to do damage on machine music loving dance floors, it's a fine opener. Remixing is William Earl, a UK talent just starting out but who is already impressing with his earliest forays. This one is a case in point: it's a cosmic, deep and delicious rework with plunging bass, reverb heavy vocals and plenty of skyward melody.
The Sonic Emporium's other original is 'What Do You Think You Saw' a much less oppressive affair with watery droplets, whining pads and chugging disco drums. It has freewheeling melodies rolling off the groove and is the sort of thing that takes dance floors higher and higher.
Heretic turns out two remixes of this one, with the first being a super slow and captivating chugger that traps you in a swampy groove and doesn't let go. Instead, it treats you to a melodic opening of the clouds above your very head that offers a direct view into a perfectly cosmic sky. The second is a rock infused number with raucous drums that encourage you to get loose and is much more tense and tortured sounding. Italian DJ, composer and producer Alejandro Molinari then steps up for a remix and flips the track into a wonderful, beguiling affair that is both dark and menacing and freewheeling and summery. Colourful chords and quirky percussive patterns wrestle with churning drums and the result is a hugely refreshing, slowly hypnotic track.
This is a diverse disco package that takes the genre into titillating and unknown new territory.
The Sonic Emporium - Gemini Seven
Release date 17th August 2015
Label Blindetonation Records
Tracklist
1. Gemini Seven
2. Gemini Seven (William Earl Remix)
3. What Do You Think You Saw
4. What Do You Think You Saw (Heretic Monotype Remix)
5. What Do You Think You Saw (Heretic Ajmer Remix)
6. What Do You Think You Saw (Alejandro Molinari Remix)