Go (Loco Dice remixes) by Moby
Desolat label boss Loco Dice is back with what is sure to be a massive autumn package: he has remixed the seminal dance track Go by the legendary Moby, twice, and has made it all his own in the process.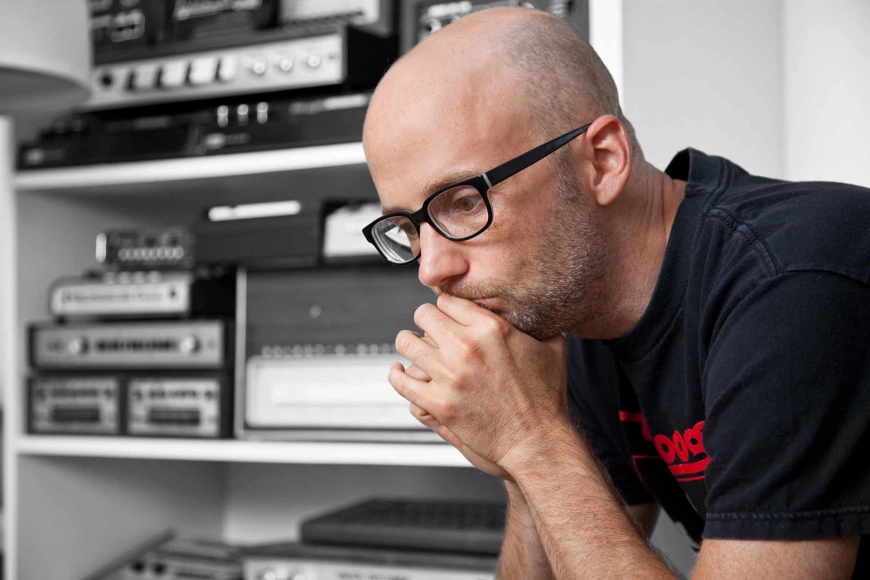 Photo by MFVS.cc
Moby needs little introduction: the American dance producer and live performer's albums are classics of the genre that are celebrated far and wide. They have been used on thousands of adverts, have given rise to hit singles all over the world, and have made him one of the most celebrated electronic music stars of our time. His "Go" track was what started it all for him back in the '90s, and was a bona fide club classic of the day. It still resonates today and always gets crowds going. Now it has been remixed twice by Loco Dice, who has added his own stamp to it in a distinctive fashion.
His first excellent version is eight minutes of chunky and tribal drums, with rubber kicks, clipped horn stabs, and big hits all building the pressure. Those most famous vocal cries really finish it off in style and ensure that dance floors will go wild whenever it is dropped, as do wonky synths and big piano chords at the breakdown.
The second version is more emotive, with big sweeping strings smeared in the background to help make it all the more dramatic, teary-eyed, and impactful on the floor. This one is for the peak time in any DJ set and is sure to make the most memorable moment of any night.
Both remixes here pack a real punch, and whilst remaining true to the original, they both sound just like you would expect from modern dance heavyweight Loco Dice.
Moby - Go (Loco Dice remixes)
Release Date 19th September 2016
Label Desolat
Tracklist
1. Moby - Go (Loco Dice Remix)
2. Moby - Go (Loco Dice Mo' Strings Remix)