Heist Recordings presents Heist Classics Vol. 2
Dam Swindle unveils a beautiful limited-edition package of Heist's most significant hits across their Heist Classics Vol. 2.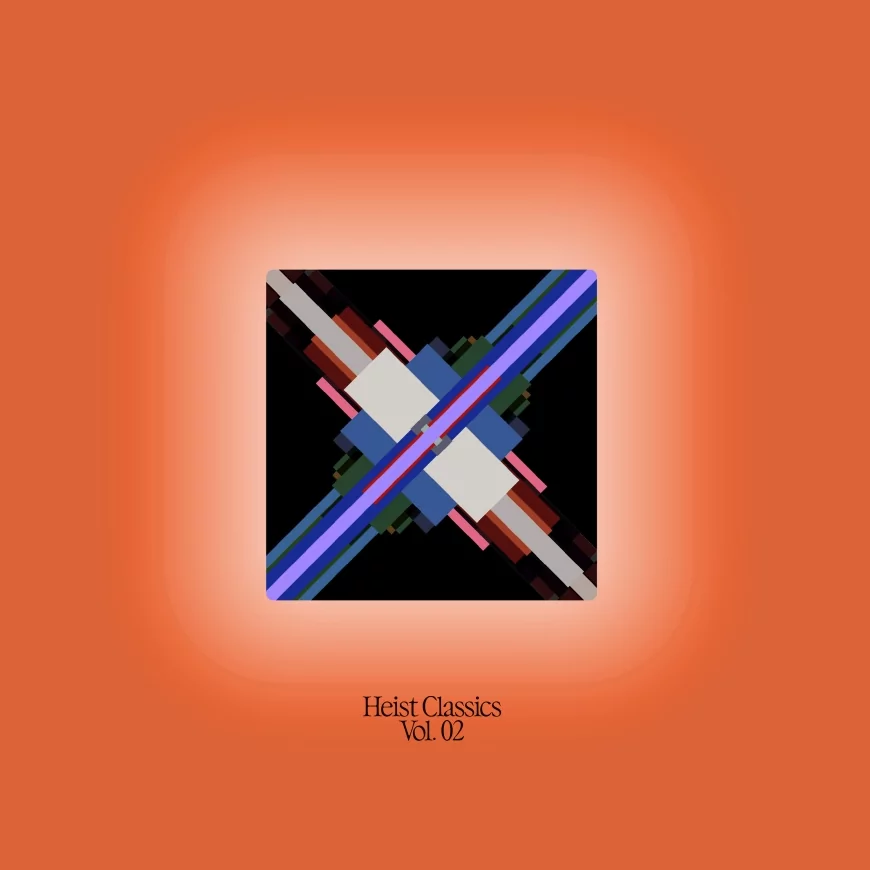 Art by Heist Recordings
In its ten years, Heist Recordings has served up plenty of essential music and cemented itself as one of the seminal labels in today's house scene. This year, it has put out three compilations and had huge responses from radio and club tastemakers such as Nightmares On Wax, Paul Woolford, and BBC R1's Pete Tong, amongst many more. Now, label heads Dam Swindle conclude their 10th-anniversary releases with this second limited-edition collection, which comes on colored 180-gram vinyl and is limited to 1000 copies.
The release starts with "Alfa," which has been Crackazat's biggest hit to date and is a signature tune with an off-kilter live key loop, shuffling percussion, and pumping low end. Andy Hart's "Epsilon Girls" was initially released in 2014 and helped cement the artist at the vanguard. It has a vintage Barbara St. Clair loop to give it a lovely human touch and is countered by layers of glimmering electronics.
"Different Planets" is the track that kickstarted the career of the talented Makèz duo back in 2019. It showcases what they are all about with its lively drums, catchy hooks, and warm, jazz-inflected chords. UK duo Kassian then represent with "8th Movement," which harks back to their more house sound though also hints of the rolling energy that defines their more recent techno explorations that have won support from Ben UFO, Special Request, and more. Last of all is Nachtbraker's essential "Hamdi," a proper anthem with African drums, an ecstatic vocal sample, and a killer groove, and these days, he is known for working with artists such as Shanti Celeste, who recently released his Capichone EP.
Heist Recordings presents Heist Classics Vol. 2
Release Date November 2023
Label Heist Recordings
Tracklist
A1. Crackazat - Alfa
A2. Andy Hart - Epsilon Girls
A3. Makèz - Different Planets
B1. Kassian - 8th Movement
B2. Nachtbraker - Hamdi