Icke EP by Hassler
Spanish titan Coyu debuts on Patrick Topping's red hot Trick label under his exciting new Hassler moniker.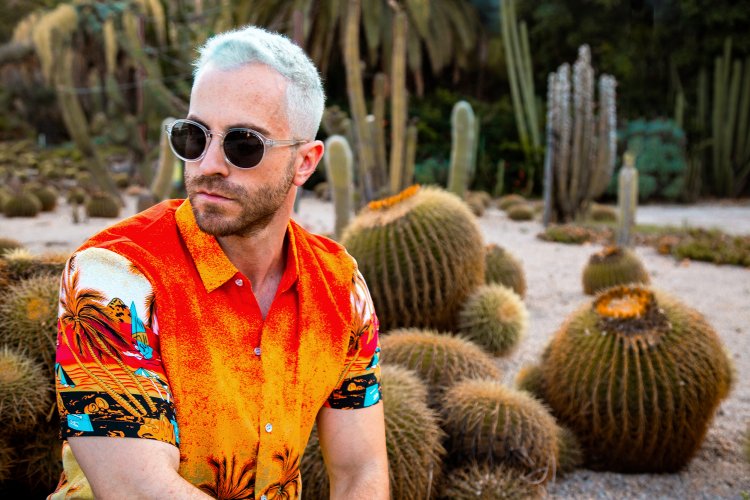 Photo by Christian Navarro
Coyu heads up the Suara label has had countless Beatport chart-toppers, is a famous cat lover and DJ who has played the world's biggest stages. His most recent album demonstrated just how broad his sound can be, covering jungle, techno, house, and plenty in between with a real sense of style.
"I have always liked house and disco, but since I'm very focused on (hard) techno these days I decided to start a new project where being able to release whatever I want without the pressure of the (techno) scene," he explains. "But the idea behind Hassler is not just to release house music but also to not follow the rules and release whatever I think is fun, groovy, and makes me dance. Mostly high tempo (132-136) house and disco but always mixed with other genres."
"Trick is the perfect place for releasing my first Hassler release and developing my sound. Patrick Topping's label is one of the few house labels that crosses borders and tries to be authentic. They don't revisit the 80s and the 90s as many other labels do at this right moment, but create something fresh and unique."
To that end, he seeps up the super fresh "The Wrong Call" to kick off this EP. It is a punchy, high-energy track with busy synths and what is sure to become an iconic break with a dial tone that will send the crowd wild. "This Shit Is Over" keeps up the energy levels with bleeping synth riffs and stomping, raw-edged kicks making for an innovative contemporary techno sound that grows ever more manic and distorted. Last of all, "The Nest" is urgent and compelling, with lithe bass and barreling drum programming run through with vocal loops that are designed to have people in raptures before exploding into peak-time techno.
Hassler - Icke EP
Release Date September 2020
Label Trick
Tracklist
01. The Wrong Call
02. This Shit Is Over
03. The Nest