IMPACT - Volume 3 by Freeride Millenium
The third and final volume of Freeride Millenium's forward-thinking IMPACT series arrives this month. It is packed with left-of-center electronic sounds from Rotciv, Chinaski, Matisa, Zombies in Miami and Nikkname.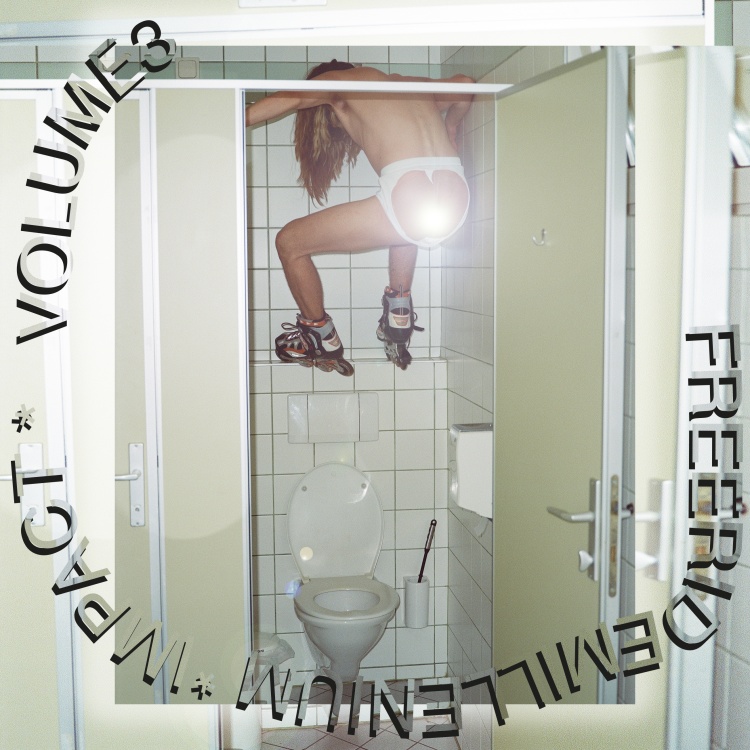 Art by Daniel Rajcsanyi
The idea behind the Impact collection is to highlight the dance floor's importance as a place for creative thinking, sexual liberation, and multicultural amplification. This was brought into sharp relief during lockdown when label boss Jorkes and Lisa Jäger had to cancel their HOT all-gender sauna parties in Vienna. It left them and their community with nowhere to go and gave rise to "Impact", as well as discussions at the WAF Galerie that Lisa co-curates. Each volume has come in tandem with its own talk with subjects including "clubs as places for freedom and emancipation."
This final volume opens up with Rotciv. He is well known to heady crowds at places like Panorama Bar, Robert Johnson, and the Cocktail D'Amore parties, and also runs the Mister Mistery label when he blends acid, techno, electro, and disco. "Dirty Coast" is a rugged and twisted dark disco stomper with flashes of synth, gurgling bass, and trippy electronics. Stefan Haag aka Chinaski aka S-F-X is a sound and visual artist, a resident at Robert Johnson, and a regular on the Frankfurt club's own imprint. His excellent "Power, Flower, Violence and Shower" shoots for the stars with its cosmic synth rays, colorful disco arps and elastic bass ensuring you move every bone in your body.
Born in Rome, now based in Florence, Matisa has long been attuned to the intersection of music and style and has shown it in her music on labels like Optimo Music, Biologic Records, and Butter Sessions. Her "Supernova" is a supersized track with big piano chords, techno drums, and chopped-up vocals all bringing the party. Mexico's Zombies In Miami are label regulars and live artists with a dark and alluring club sound. With "One More Time" they take the dance floor on a widescreen trip to the cosmos with rugged basslines, chattery claps uplifting old-school chords. Last of all comes another friend of the label in Vienna-based Greek artist Nikkname who alongside label boss Jorkes has released on Curses' Ombra INTL label. His nine-minute futuristic masterclass "Seeing Morphs" layers up serene chords and smooth grooves that are ripe for introspection as well as heads-down dancing.
This fantastic final installment completes the vital Impact series in style and once again comes with artwork from Daniel Rajcsanyi.
Various Artists - IMPACT - Volume 3
Release Date 25th February 2022
Label Freeride Millenium
Tracklist
1. Rotciv - Dirty Coast
2. Chinaski - Power, Flower, Violence, and Shower
3. Matisa - Supernova
4. Zombies In Miami - One More Time
5. Nikkname - Seeing Morphs