In ár gCroíthe go deo (Orbital Remix) by Fontaines D.C.
Orbital remix the opening track, In ár gCroíthe go deo, from Fontaines D.C.'s number one album, Skinty Fia.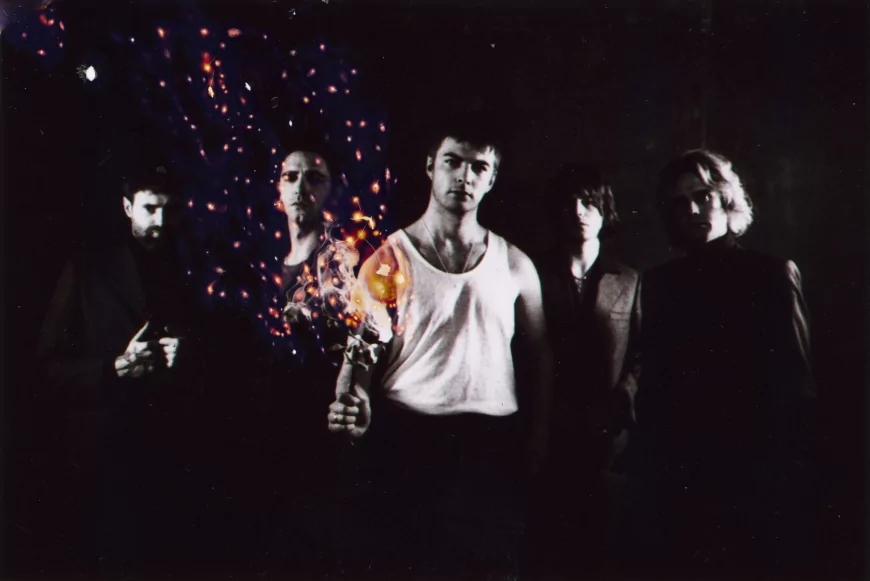 Photo by Partisan Records
The legendary electronic act's brilliant remix of "In ár gCroíthe go deo" is a haunting one with scintillating synths under spine-tingling vocals. Bristling jungle breakbeats eventually arrive to get the dance floor moving, and the pair's signature sense of all-consuming electronic energy takes over as the track evolves through flashing, rave-ready synth sequences that will make an indelible impact in the club.
Fontaines D.C. is fresh off the start of a US arena tour with Arctic Monkeys. This September, they are set to release a digital deluxe edition of Skinty Fia, which features this driving remix from the acclaimed English dance music maestros Orbital. There isn't much Phil, and Paul Hartnoll haven't done over the last 30+ years, from helping to pioneer the very first rave sound to iconic Glastonbury sets via groundbreaking albums, smash hit singles, and remixing a long list of celebrated musical acts from across multiple genres. Now, they add to that with another fine rework.
Fontaines D.C. - In ár gCroíthe go deo (Orbital Remix)
Release Date September 2023
Label Partisan Records
Tracklist
1. In ár gCroíthe go deo (Orbital Remix)