In From The Night (Reworks and Edits) by Planetary Assault Systems
Planetary Assault Systems revisits In From The Night with edits and a remix from Adam Beyer and Wehbba.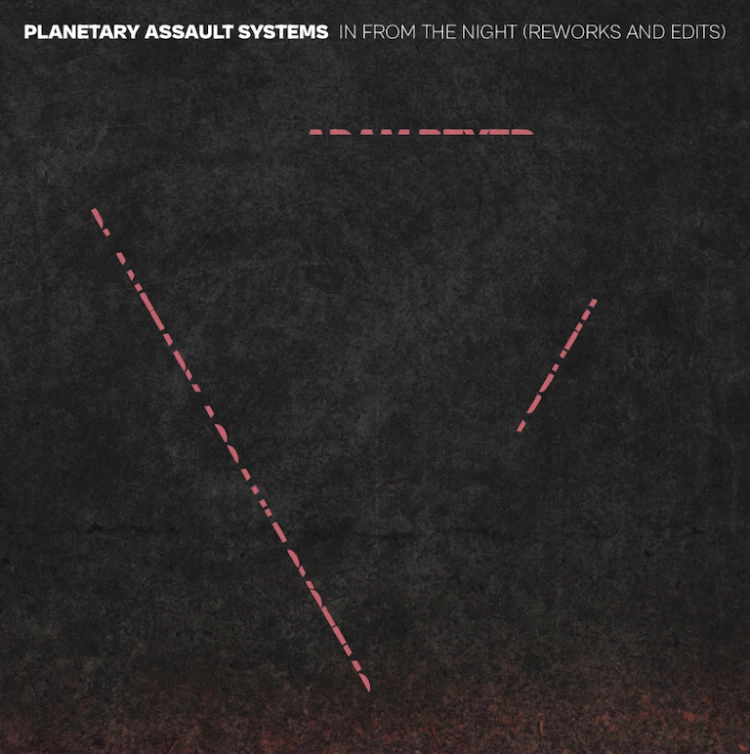 Art by Mote-Evolver
Planetary Assault Systems is one of UK techno veteran Luke Slater's most enduring aliases, a project focused on forward-thinking techno with maximum cerebral impact. "In From The Night" came out in 1993 as part of the "Planetary Funk Vol 1 EP" on Peacefrog and has remained an underground favorite since.
Here on his own Mote-Evolver label, Slater revisits the track with a fresh perspective across two edits and an interpretation from Drumcode's Adam Beyer and celebrated Brazilian DJ/producer Webbha. The techno titans team up to deliver a remix with thunderous energy as tense synths patterns loop, evolve, and grow ever more edgy as the track unfolds throughout.
On the flip, the first "P.A.S. Edit" is a potent touch-up that finds pounding drums overlaid with raw and textural synth patterns alongside occasional crashing claps and a rising sense of dark cosmic energy. The "P.A.S. Live Edit" unfolds in broken patterns and reverberates with menace as more searing synth lines fire across the dance floor.
Planetary Assault Systems - In From The Night (Reworks and Edits)
Release Date November 2022
Label Mote-Evolver

Tracklist
A1. In From The Night (Adam Beyer & Webbha Rework)
B1. In From The Night (P.A.S. Edit)
B2. In From The Night (P.A.S. Live Edit)