Interview with Pete Tong
Pete Tong talks to us regard his involvement in the International Music Summit held in Ibiza 26-30th of May 2008. This is what he had to say.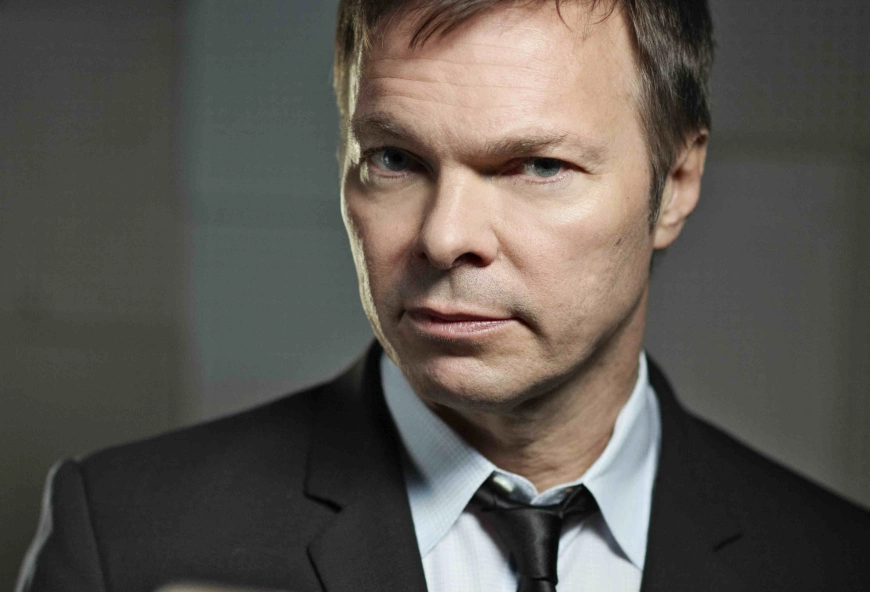 Photo by International Music Summit
You are involved in the International Music Summit that is being held in Ibiza in May, tell us about it ?
Yes, I am a partner in a very exciting new venture to bring back a focus to the electronic music industry in probably the most obvious and ideal location in the world. Ibiza is really where the music industry looks for influence due to the length of the season, the incredible talent that passes through from the genre, and the hundreds of thousands of party goers who come for dance music. We feel the industry has changed, is changing by the day, and we want to bring back a focus and a back to business ethos to what we do. The electronic industry is very unique, it's very global, and it needs to install a new vision and ethos going forward to strengthen the genre and its image.

Why did you feel the need to be involved in a conference like this ?
I care passionately about the genre of dance music. It's my life, I devote my entire professional career to it, and probably too much of my personal time too! But I love music, and I never take my position for granted. I am proud to be working with so many great professionals in the business via IMS; it's a new way for me to interact with people I respect. None of us know enough about the music industry to think we know everything, we can always learn more, and these are very challenging times for everybody. So we feel it's time to unite and stand tall.

The conference is very business focused – how do you stop this from becoming all about parties ?
By being business focused! We hope the IMS will grow, as the body of professionals get stronger and take on new challenges on behalf of the industry. We are here for everybody who works in the electronic world to have a voice, to be heard, and collectively to take decisions that will affect our daily work. I am sure the IMS will grow to have a lot of parties attached to it, but at the moment the focus is small, precise and our dream is that the people who attend to come to every element of the entertainment provided.

Is this a reaction to Miami ?
Only in terms of the idea of hosting an electronic music conference in a sunny location that inspires people. I love Winter Music Conference, I just had one of the best times I've had there for some time, but the IMS has a different focus, and its on our home ground, so it makes complete sense.

Do you think there is a need for another music conference? Also why in Ibiza ?
We're very positive about the other conferences, we enjoy them all. But we want our own focus and vision, and believe we're offering something different. Ibiza is a no-brainer. It doesn't take much working out, or indeed, much convincing when inviting major industry professionals from North America or other parts of Europe.

Tell us about the panels ?
They do cover some of the obvious areas, but we intend to wrap them up early and spend the last ten minutes deciding what issues we can take forward as a body to make change or improve knowledge and contacts for smaller labels. We're inspired by the work of a body like AIM, and feel we can represent our genre well in a similar way.

You are also doing the 'Think Tank' - what is that all about ?
The idea is to ask a number of delegates to put forward a few questions they'd like explaining about their genre of music. The best questions will then be reviewed, debated and then answered by an amazing panel of judges live to the IMS. I'm fascinated to see what comes from it.

I heard that Tom Middleton and Radio Slave are going to be involved in making an IMS track - can you elaborate ?
It's a fun idea but one we're all keen to see unfold. Tom Middleton has a window within which he must complete the IMS anthem in front of the delegates. The next day Radio Slave will remix it in a similar time restricted slot. And the following day, a leading US TV editor will show us how to synchronise this, and bring alive the thinking of the people who are truly opening up our music to new audiences worldwide. And to cap it off, we plan to auction the track to the delegates at the end. IT's a fun twist on the conference anthem, but who knows what could come from it…

The conference is for 300 delegates - why so small ?
We're proud to be selling this event on its intimacy, certainly in its infancy. We're inspired by conferences of the past, where those first formative years tend to be the most beneficial for the real captains of our industry. This is a similar plan. We want every delegate to have chatted to every fellow delegate within the days of the IMS event, and to really take away something having exchanged and debated with like minded people.

How is the conference relevant to what is going on in the industry at the moment ?
We hope that the thinking that comes out of the IMS event will help shape our industry internally but also externally. A big claim, but with the people attending year one, we feel progress for the genre's future can be made.