Inertia EP by Black Cadmium
Rotterdam-based duo Black Cadmium drop four-track EP Inertia on Wanderist's Transient Nature imprint this autumn.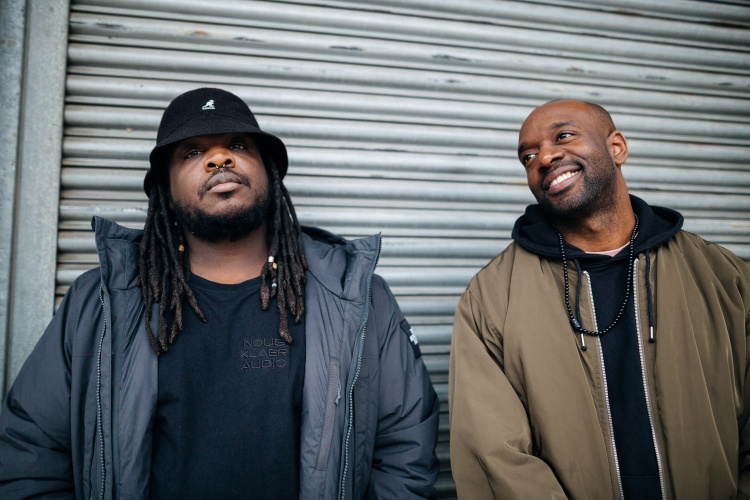 Photo by Mark Bolk
Joginda Macnack and Mike Richards are two Dutch artists of Surinamese descent who are heavily influenced by the London - Detroit connection, from Hi-Tek to grimy UK sounds. Following previous releases on Naive, Vault Wax, Ovum, and more, these two creative minds guide you through their interpretation of sound via their latest EP on Wanderist, aka Maarten Smeets of Dam Swindle's fresh Transient Nature label.
Black Cadmium has been on my radar ever since their first release. Their sound really resonated with me from a standpoint of my label as well as my work as Dam Swindle. They've got their own sound that bridges between genres and eras and we've worked together extensively to create this release.
Wanderist
"Gold" gets things moving with electrifying drums, funk-infused acid sounds, and heavenly pads underneath before late-night house cut "Inertia" features clapping 909s and hypnotic pulses. Up next, "Imaginary" elegantly fuses arcade-style melodies, spiraling fx and humming low frequencies until electro number "Lady D" radiates Black Cadmium's Detroit-inspired stylings with shimmering grooves, zappy bleeps, scintillating vibrations.
Transient Nature is a label dedicated to the world of machine funk with a sonic aesthetic of off-kilter techno, electro, and everything in between.
Black Cadmium - Inertia EP
Release Date September 2021
Label Transient Nature
Tracklist
1. Gold
2. Inertia
3. Imaginary
4. Lady D