Interview with Bob Sinclar
We had sat down and had a talk with Bob Sinclar about music, life, and producing some unforgettable tracks over the years.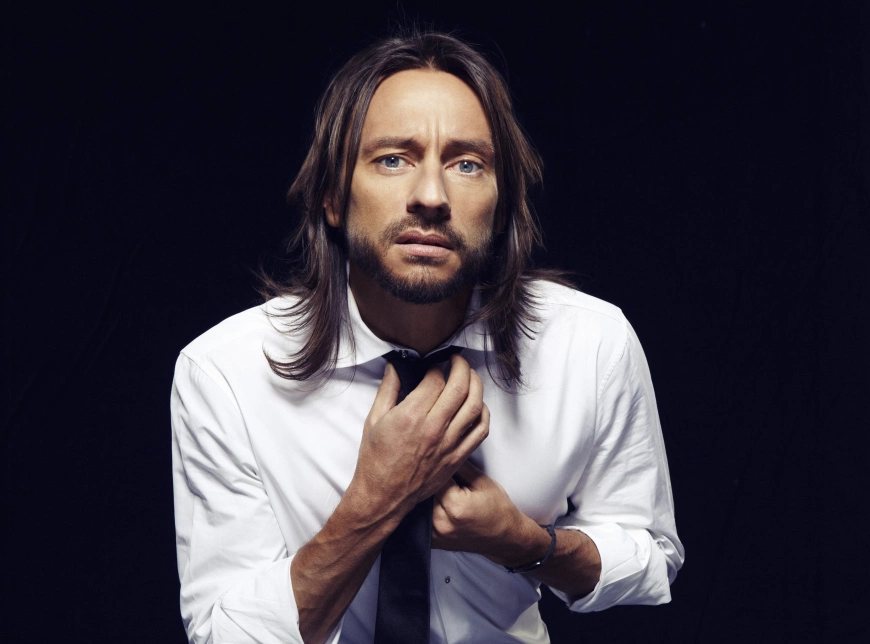 Photo by Bob Sinclar
Tell us about yourself, who is Bob Sinclar?
"I'm just a girl..."

What would you say is the best record that you've bought in the last 5 years?
I can say Stardust, "Music sound better with you" because it's the best combination between Pop and good dance music, I never buy it, I received it as a promo!

What would you say is your secret little thing that makes your sound so very different from other artists?
It's really hard to analyze your own sound because my influences are eclectic. I try to stay sexy in my dance track even if it's just a"track", I like to imagine girls dancing on it.

What kind of approach do you have when you are beginning on a new track or remix?
When I get a remix it's for my sound so I try to put my touch on it, groovy, disco, pumping, and girly

Tell us, what track, out of all you've produced, that you liked the most and why?
My favorite is a track you don't know yet called "Kiss my eyes" figure on my next album "3". It's an amazing mix between dance and Tango with a beautiful vocal. I'm sorry but I'm proud

How would you say that dance music has changed since you started?
I start music 8 years ago, and Dance Music 5 years ago. Especially at a period when everything was possible for France. Today come back to reality and to keep the respect of the best producers in the world you need to be at the top for each production.

If you were to choose 5 producers that you would like to produce tracks with, which ones would it be and why?
Prince is the best or Love symbol? His image and his productions are the best

Which is the BEST memory you have from a DJ gig?
I remember a club in Yugoslavia when I came out "I feel For you" when I play the song the club was singing the song over the sound system, they were 8000, believe me, it was hot!!!

Which is the WORST memory you have from a DJ gig?
It was during the WMC 3 years ago, I was playing in an open space. Peter Heller was playing just before and the rain start falling slowly and when my turn arrived at the first record the storm fall down like a bomb and the sound system turned off, the place has been empty for 2 minutes like in a movie and the party was over.

What would you say is the best club you've been at or played at and why was it so good?
It was at the Yellow Club in Tokyo. I played once and the crowd was amazing they were dancing and screaming on all the records and I could play exactly what I wanted from Hip Hop to House, it's fantastic; the Japanese know the meaning of the music

What kind of studio equipment do you have in your studio?
I worked on Macintosh and use Digital Performer, MPC 3000 for the beats, But I engineer in a friend's Studio and there, it's huge; a lot of vintage, EQ, compressor...

Please list your favorite all-time top 5 tracks that have changed you and your music?
1. Michael Jackson "Rock With You"
2. Prince "Erotic City"
3. GangStaar "Who's gonna take the weight"
4. De La Soul "Me Myself & I"
5. Stardust "Music sounds better with you"