Interview with Danny Howells (2008)
Danny Howells - The Mix Collection comes out on September 8th on Renaissance, and we sat down to talk a bit about the record and more.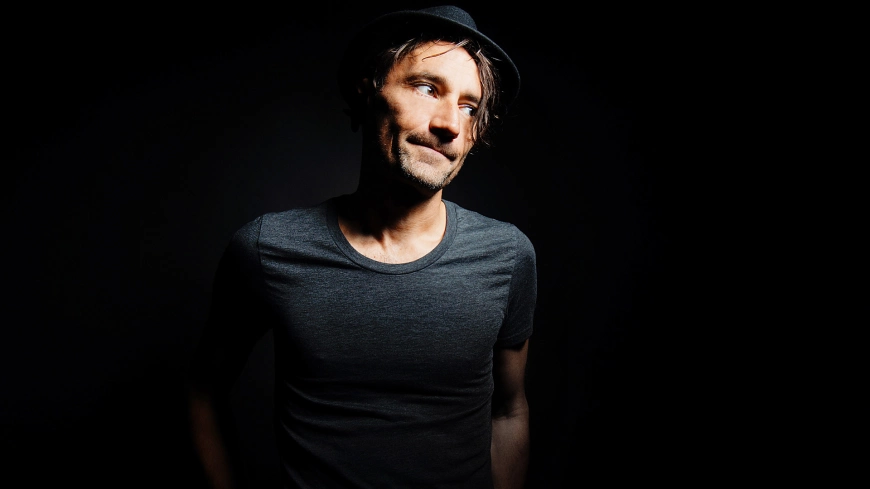 Photo by Renaissance
What was your overall approach to constructing a Renaissance mix?
With this mix, I had no clue as to what direction to take musically. It was a case of literally going through all of my music and pulling out all my favourite tunes, regardless of genre, from the last two or three years mainly. I don't really worry too much about being super-upfront on a CD, because it's something that will hopefully stay in people's collections for a while, so I think timelessness is more important that being upfront.
Once I'd collated all of my favourites I realised that a lot of them were in the melodic, deep house vein so that kind of gave me the direction in which to go.
Renaissance has a rich reputation in the mix CD spectrum. How do you feel about being given the opportunity to contribute to the series?
Well it's my second CD for them, but the first one I've done on my own. It's a great opportunity, they're a company I respect immensely and have a great history.
How would you describe the sound of the mix?
It's house, ranging from very deep to more peak time, but the bulk is very laid-back and also melodic and warm. I didn't really feel a need to be super-trendy or minimal; I think there's enough of that out there. I just used music I feel very passionate about and hopefully will still enjoy in years to come.
How did you go about selecting tracks for the mix?
The first thing I did when I found out I was making a new compilation was to go in the studio as I wanted to get some of my own productions on there. I made about ten tracks or more, and from playing them out and listening to them over time I realized the ones that would probably work best in a listening environment were the deeper, funkier ones.
After that, as I said before, it was a case of going through my collection, finding tunes that had not really been picked up on, things that were only released on vinyl etc. Almost all the tracks were sourced from vinyl, as despite the occasional pop, they sound a lot better than mp3.
Would you say your musical policies as a DJ are accurately reflected?
Yes. I think also it's kind of a statement as to where I hopefully want to end up in the long run. I don't want to be thrashing out heavy sets when I'm 60! My long term goal as a dj is to break away from the big events where I'm really only able to focus on more intense music - I love deeper music as well as more experimental, and that's where I'd like to reside in the future.
Was musical diversity an important concept to explore for you while making the mix?
This CD isn't diverse the way my Choice CD or 24/7 was - my diversity is a bit of a hindrance in the early stages of making a CD, as I know it could be almost anything! I could happily do a dubstep mix or a drum a bass mix; therefore I'm almost overwhelmed by choices.
It's still covering quite a broad range of house, but it's very much in the spectrum of what you could hear me play out, especially in the first few hours of a night.
This is your first mix CD for 3 years. How do you think the album compares musically to your previous mix releases?
I think it complements them well! There's actually only two of my old CDs that I ever listen to - Choice and 24/7 - and I think this one will make that list!
What do you feel about the house scene at the moment in terms of the quality of musical output?
It's great - obviously there's a lot of crap out there, but in amongst that is some of the best, most innovative and fresh sounding music we've had in years.
On the back of the Album release, how packed is your DJ schedule?
For this year it's going to be jam packed. Then once the promotion for the CD is over it's back to making more music.
Are there any upcoming shows that you're particularly looking forward to?
I'm really looking forward to going back to Australia, and there are some North American gigs I'm really excited about too.
Preferred method of mixing: Vinyl or CDs?
Both. I know in the eyes of people like Hawtin that makes me a luddite because I'm not pulling each tune to pieces, but I really believe that if a record's great it doesn't need dissecting.
Also it's a bit of an insult to someone's work if you're gonna play their track and only use one bar of it! I love hearing how other producers arrange their music, it gives me inspiration for when I come to arrange my own.
All-time Favourite Club to perform in?
From the past, Arc/Vinyl in New York, currently Stereo in Montreal.
Favourite Producer of the moment?
Too many to mention! Check the album tracklisting!
Secret weapon in your record box?
My own tunes!
What's your worst experience behind the decks?
Whenever you get these ridiculous Sharon's who come over acting all friendly then shout "you got anything faster ?" Piss off!
Danny Howell's The Mix Collection comes out on September 8th on Renaissance.