Interview with Mark Knight
Mathias Haegglund interviewed Mark Knight and asked him about life of label manager and the new Toolroom Knight mix album and his busy touring schedule.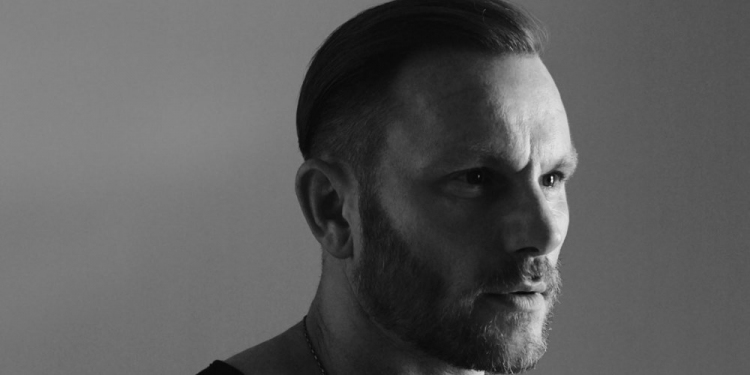 Photo by Toolroom Records
How do you approach making a mix album?
Firstly, I set out to make something that wasn't just a collection of records. I wanted (with out sounding clichéd) to paint a picture, to tell a story of what I am about musically. I also wanted to include as many of my own productions, remixes and edits, along with as upfront and unreleased tracks as possible so it satisfied the heads but with out trying to being too anal.

There are excusive tracks on there from my friends Nic Fanculli and Funkagenda which can only be found on the album. When licensing the tracks for the album I asked for the parts as well in certain cases so that I could intersperse them throughout the mix so you were, say teased with the vocals before hearing the track later on. It helped being label boss so I had my hands on our entire upfront repertoire, which certainly helped to make it sound as fresh as possible.

Does it take many attempts to get it spot-on?
It takes a long time to get the flow right, which to me was all important. What I tended to do was keep bouncing the mix down and listening to it on my iPod, in the gym and in the car so you listen to it as a piece of music and not an arrangement - going back and tweaking each day. I find it harder to do a mix comp than write a new track!!

Could you tell us a bit about how the mix sounds?
Cd 1 is almost progressive in its approach. It starts with a reprise of Dennis Ferrer and starts off soulful then moving through deep house into techno. I wanted it to suck you in when you put it on. It's a condensed version of the extended 5-6 hours sets you can catch me playing at Ministry. Cd 2 is a bit more to the point; it's more like a 2 hours peak time set. Although again it builds gradually not just bam!! From track one.

The first disc features a fair number of US house producers. Do you think this is a sound that is undergoing something of a revival?
Maybe… I think Dennis Ferrer is certainly leading the way with his fusion of soul and tech.

Being a British label would you give preference to releasing tracks from British producers, bearing in mind the massive amount of music that seems to come out of Germany these days?
Our business is global so there is no preference geographically from where we sign music. Good music is good music regardless of its origin. We have artists signed from Hungary to Canada. And as the scene world wide grows I am sure it won't be long before we release our first record from a Chinese producer.

From your position as a label manager how would you assess the dance scene in 2008?
I feel the industry is as strong as it's been since I have been working within it... Toolroom sells between 5,000 – 10,000 digitally per release, which is back to the heady days of vinyl! We as a company have never been in such a good position. I think if you know what you are doing you can be successful within dance, but you have to work within today's new model and brand means all, so it is important to maintain that as your focus, although the platforms of Beatport and other digital sites are fantastic to give an emerging artist an opportunity to release music… Unless you have an identity its very easy to get lost with in the myriad of labels on there. People will always come back to a recognised source if you maintain the quality.

And thinking now from the point of view as a DJ, how would you assess the scene from a musical standpoint?
With the use of the internet people have access to music instantly. You have to work very hard to stay a head, as things are so available. I think this is a good thing as it pushes you. Big djs for too long had it too easy, because if you were not sent a testpressing or promo of a record that was it, you didn't have it. Now it's available to all. I'm also excited by the growth of the music on a worldwide scale. It keeps it fresh.

How would you describe what you try to achieve as a DJ?
My greatest buzz when djing is breaking new music. My set changes literally every time I play. There is no way I could play the same records over and over. I also feel in this day and age you need to put on a show. It's moved on more than just turning up playing other peoples records - so I try to make the majority of my set my own music or the sound of Toolroom so it's a true representation of me musically. I also like to spend a lot of time incorporating tools and effects that help to create a sonic soundscape not just a string of records. This is what I have tried to convey in my mix. I have also now begun to incorporate visuals (dvjing) into what I am doing so I the show becomes one of audio and visual. With all the technology to hand it would seem madness not use it.

What's up-coming on Toolroom this year?
The release schedule looks FAT!! We have some amazing records to come… New music from myself, Funkagenda, Martijn ten Velden , Dave Spoon, Fedde le Grand, Tiger Stripes, Steve Angelo and Sebastien Ingrosso. With Toolroom Knights the compilation next up series see the turn of Dave Spoon next followed by Dirty South and Benny Benassi.

And how's your DJ schedule looking?
Ridiculous!! Over July and August I have 36 gigs with only 3 in the UK so a world of travelling for me! I am most excited about my new residency Toolroom Knights on the Terrace at Amnesia. We have teamed up with Armin van Burren and Armada who are hosting the main room for a weekly party through out the season.. It's going to be amazing the terrace has had a brand new refurb and looks awesome.

We are also hosting our own arena at Dance Valley this year which should be great fun, and you can catch us at this years Love Parade, where we have our own float.