Interview with Markus Schulz (Special)
To coincide with the release of Markus Schulz's Dakota - Thoughts Become Things II album, we asked journalist Dani Dakova Dae to conduct an interview with him.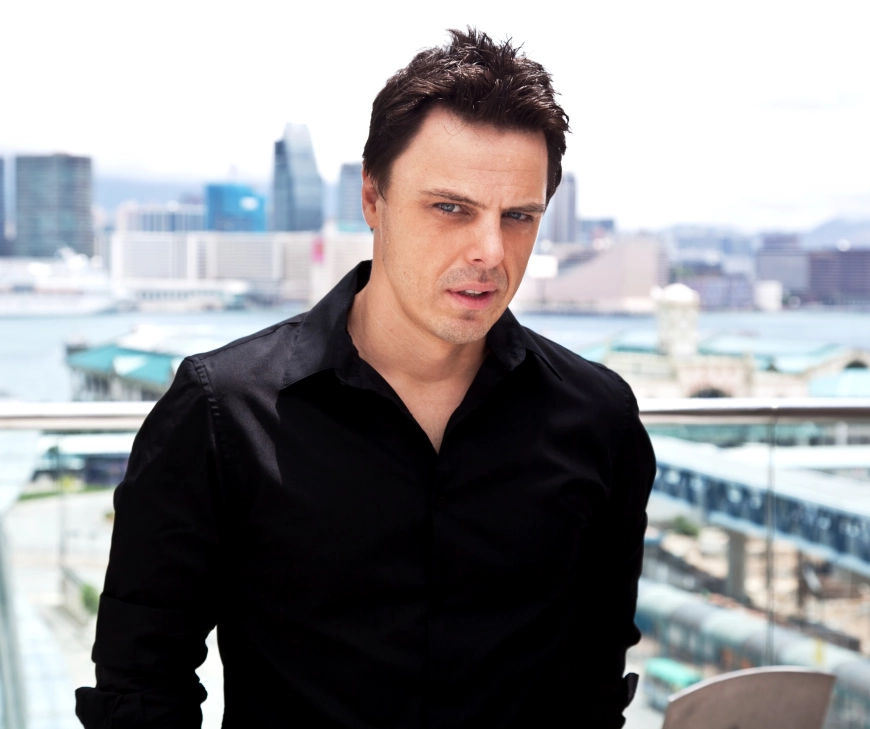 Photo by Markus Schulz
You have mentioned before that in your early days you could hear drum and bass producers, techno producers, and many others from the studio you worked in, and subsequently your music today displays influences from a myriad of musical backgrounds. How important is genre-blending to you when finding your distinctive sound?
Oh, it's essential. Approaching music that way was the foundation and making of dance music and what's seen it endure for the all time it has.

Who were some of your earliest musical influences back in those early days?
Well it's and eclectic bunch. Let's say these are both influences and inspirations, as there's a subtle (but important) difference between the two. So Larry Levan would be one. He was essentially 'the bridge' between the very final days of disco and the dawn of house. Late 60s/early 70s rock outfits too like Manfred Mann and Pink Floyd; they were the people who really got me into music in the first instance. Also Aphrodite, the DnB producer, who I shared studio space with too, he really influenced my bass-lines.

Your label Coldharbour Recordings derives from the street name of your studio in Brixton back in your earlier years. We hear this was a time in your life when you felt you had to take a step back from the scene to really find out who you were as an artist, and hence the Coldharbour sound was born in the hours spent in Coldharbour Lane. During that introspective period in your life, what did you discover about yourself and how did you define your role in the music industry?
It was more introspective in relation to the music as opposed to myself, I think, though the two are naturally joined in some manner. What I learned, I guess, was that without doing something markedly different from what everyone else was doing would mean that you only were ever going to get so far in the scene. There's going to be a ceiling to what you can achieve. So I looked to find a different sound. What that tends to mean is that you're going to spend some time out in the cold, which people adjust and (hopefully) begin to accept the path you're going down. In 2009 I did a similar thing with Dakota and really looked to shake things up again.

We all have our ups and downs in our careers. What has given you the inspiration to persist through the darker times over the years?
I guess I'm quite lucky in as much as there's now been too much in the way of darker times in my career. I guess around the start of the millennium, when I was trying to find the sound that was right and then hoping both the understanding and market would be there for it perhaps? But I think in all honesty I was just having such a good time making it, I didn't think too much about that!

Coldharbour Recordings today is known for promoting upcoming, young and dynamic producers. What processes do you go through to find these undiscovered gems?
Demo's all the way! At lot of it comes in from my team. They'll flag something up as hot, I'll jump on it and if I'm hearing it too (which more often than not is the case) I'm signing it!

What are your top 5 qualities you look for when signing new talent to Coldharbour?
Originality, creativity, production polish and motivation. A reasonable understanding of how the industry works is always good too!

With that in mind, who are some upcoming names we should have on our radars this year?
From my stable, I'd say Aerofoil, Skytech, Klauss Goulart, Saint X, Rex Mundi and others. Outside of that I'm a big fan of what Sunnery James and Ryan Marciano are doing in the studio together at the moment.

With so many producers out there hoping to break into the scene, what is your greatest tip to stand out above the rest?
Easy! It's the one I've always gone by. Make the music you want to make and the music that you think is good. Follow that and if you've got the talent to match, it'll happen!

Can you tell us about your pre-gig ritual? Do you approach large festival performances differently to club shows?
Coffee! It's my only major ritual/vice and it's a serious one! In terms of approaching those two types differently, no. The only type that I'll look at in another manner is if I'm playing a much longer set or an all-nighter (which I love to do!).

One of the most outstanding features about your live performances is your set progression and set development. Is this something you consciously consider while playing and if so, how do you go about ensuring you achieve such progression in your performances?
I mix harmonically/in-key, which essentially means that the music is doing some of 'the driving' when it comes to setting the overall mood/feel/energy level of a set section. It also means that your actual track-to-track mixes are that much more seamlessly, while also allowing you to cross over between established EDM sub-genre borders that much smoother. It's basically the holy grail of mixing techniques; back when I started it took a lot of time to master!

What are the qualities that make a DJ performance outstanding in your eyes?
Music selection, mixing, and crowd interaction are all important. Ultimately though it's an equation: venue capacity multiplied by feet on the floor multiplied by smiles on faces. The higher the count, the more outstanding the performance!!

Some DJs say that the role of at DJ should be 100% entertainment, others claim that education plays a very significant role. Where do you personally sit in the debate; do you feel a DJ should concentrate purely on delivering a set packed with tracks the audience know and love or do you feel education should be a priority?
Edutainment! Cross between the two. You've got to please the die-hards who know a track as soon as you've ID'd it in a set or on the radio for the first time. You've also got to entertain the more casual event goer, who is going to want to hear a 'friendly' or known track throughout the night.

With the technological evolution in mind, do you see the age of hardware-based productions behind us?
People were forecasting that as far back as 2005. It's not happened yet, but that's not to say it won't. As things stand at the moment though, to me a track isn't a track until it's been put up on a satisfying large desk!

With so many tracks, compilations, artist albums and countless track reconstructions, do you ever suffer from writer's block or creative blockages and if so, how do you get your creative juices flowing again?
It might surprise people to hear me say 'no' to that question. It's never happened to a degree that lasted longer than say a couple of hours (I know people who've suffered from it for weeks and months). The secret is to have an outlet (like Dakota) and constantly be listening to other music, old and new.

Your latest album is the follow-up release to "Thoughts Become Things" under your Dakota alias. Can you tell us a little bit about how this moniker compares to releases under "Markus Schulz" and is there one outfit you enjoy producing under more than the other?
The three unwritten rules of Dakota. There are (next to) no vocals on the tracks and the tempo range is tighter - running between 126 – 132bpms and they explore tech/house/progressive and occasionally electro-ish paths as well as trance. Dakota allows me to explore the club side of my mind (as opposed to the more radio-orientated side). In terms or preferring one or the other, no, but let's say that a change is just as good as a rest!

What progression and changes can you identify between "Thoughts Become Things II" in 2011 and "Thoughts Become Things" in 2009?
Stylistically the album picks right up where the first one left off. The first three tracks could be the last 'missing' ones from the first album. It is a sequel in everything including name, and one I'm very happy with.

We notice a lot of the track titles on the album make references to places you have visited in your tours; from Cape Town to Brazil and beyond. What aspects of touring do you draw your inspiration from?
Predominantly the inspiration comes from the club and the people. That's what I see most of. However when you name a track – as I have on this album – after a place it's usually because I've had an incredible time there, both in an out of the club!

Your new track Sleepwalkers features a childhood hero of yours, Mele Mel. Can you see rap making a stronger presence in trance and techno productions into the future the way its done through electro recently?
Very hard to determine, but ultimately that wasn't what the collaboration with Mel and Scorpio was about. I'm not trying to open up a new front here. It was about a guy getting to make a track with two people who he worshipped when he was a kid!

What is your favourite track on your new album and why this is such a stand out in your eyes?
I kind of shy from the 'favourite' thing. In the respect of the album I think it's down to the people to tell me what their thoughts are there. I don't want to accidentally prejudice anyone! From here on in, now the wrappers are off the music, I'll use one set of tracks from the album to rock one kind of crowd and a different set to rock another. So it would be kind of hard to have a favourite; heh, I love 'em all, that's why they're on there!

When and where can we pick up a copy of "Thoughts Become Things II" for ourselves?
It's out on the 1st of July on CD and Digital Download

In today's highly competitive music industry, there is a growing belief that musical talent alone is no longer enough. Do you feel aspects such as effective marketing and branding play a significant role in today's international electronic music scene or ultimately, should your music should do the talking?
Musical talent will take you some of / a lot of the way. But every single person in the music scene started as a one-person operation. No one comes along and says 'I think you might have musical talent, I'm gonna put a team behind you' the first day you start making tracks. You have to go a good deal of the initial establishing distance yourself, relying on your own instincts for guidance. The industry has changed out of hand in the last 6 years. No one music producer, not even the brightest, smartest or most savvy could expect to have grasped everything that happened as it happened. So you need to have that team around you that will be able to successfully take to market the music you produce. Otherwise it's in danger of under-reaching.

You are extremely involved and connected to your fans; from your online forum, to ongoing blogs, twitter and Facebook pages. What have you found to be the most effective way to connect with fans around the world?
Facebook, Facebook, Facebook! I love Twitter to death. It's so personal! But in the land of social media, F.B. is king!

A major theme running through your music is spirituality; from the Title "Thoughts Become Things" to discussing in the past the significance of the book "The Secret" in your life. What role do you attribute to the power of the mind in achieving your goals?
Let me put it this way and quite succinctly. If you don't at least think it could happen, ain't a damn chance it will! Positive thinking puts you on the playing field!

What connection do you personally draw between spirituality and the power of music, and how is your music a reflection of this relationship?
Music has the power to put us in a spiritual state/frame of mind. That's one of the ways you open up your brain to new ideas and thinking, which in terms shapes the person you are... If that answers your question!

In your new DVD documentary documenting your "Do You Dream" tour, you mention finding out that your father was himself a DJ in his early years, despite not reuniting with each other until only recently. With that in mind, do you feel musical talent and musical inspiration is a product of nature or nurture, and what role do you sense destiny plays?
I don't want to sit on the fence with this one, but I sense I might seem like I'm about to! Nature is the predominant factor. If it wasn't the expression 'musical family' wouldn't exist! No one gets seriously into making music unless they absolutely love it and has an affinity for it. That said I've met plenty of people who are they only musician from there tribe and it doesn't seem to have hurt their careers in the slightest!

Finally, what is the biggest lesson you have learnt since breaking into the international scene that you wish you had known at the start of your musical journey?
It WILL all come out all right, just so long as you apply yourself hard enough!