Interview with Max Graham
Max Graham discussed the new compilation CD Cycles out on Armada. This is what we found out.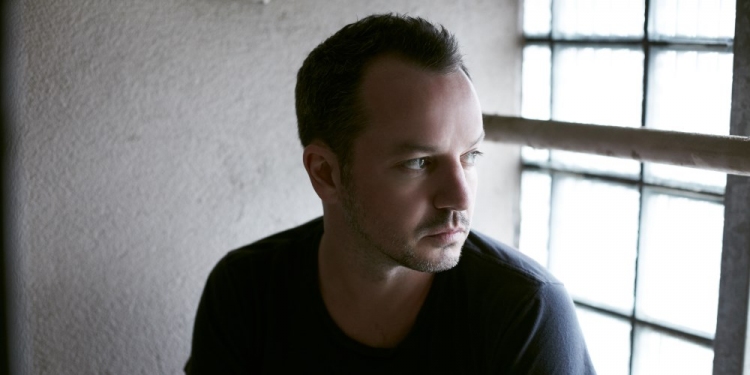 Photo by Armada Music
Firstly could you tell us a bit about the mix?
I love it! Haha, it's a classic progression of mine… always starts more techy and teases for a while, then gives the full on main room vibe on the second disc.
What were you looking to put across with the mix?
Basically a true representation of how I DJ; my sets are always a minimum of 3 hours, 4-5 hours is perfect for me. It gives me a chance to capture peoples attention and lead them somewhere they might not have expected to go, rather than just bang out hits for 90 minutes.
Is there any studio trickery involved in the process of making the CD or was it a traditional decks and mixer affair?
I used Abelton for it. It allows you to combine loops from different parts of different songs, keeping the energy up throughout, at some points there are four things going, but unlike my dj sets, I kept away from the filters and eq's in order to leave the music as natural as it was made but still give it an edge.
The CD is coming out through Armin Van Buuren's Armada label which wouldn't necessarily seem like an obvious choice for you. How did this come about?
Well Armin and the Armada crew have always been big fans of my productions… especially the more melodic side with tracks like "I know you're gone" and "Does she know yet". It actually seemed like a natural move for me to be in a family environment that helped inspire me. Without a doubt I'm more on the progressive end of the Armada spectrum as they can get pretty trancey, but good music is good music and melody is something you find across the board with their family of labels.
Is the mix a reflection of what you would hear in a Max Graham club set?
Absolutely, I actually prefer to make mix CD's based on tracks that I play rather than trying to find super upfront stuff that I haven't even tested on the dancefloor yet, my sets contain everything you hear on this CD.
Do you feel the mix CD still has a place in the modern market with all the free mixes and tracks available on the internet?
Actually I think they are making a resurgence, as much as I love the digital itunes/ipod age I think people really miss holding something in their hands, I signed a copy of transport (2001) last night that someone brought to a gig and I thought to myself "How would I sign something that was digital only?". There's no substitute for the physical presence of liner notes and CD cases with pics and text you can attach to.
You have been known as a genre-hoping DJ over the years. How would you describe your musical style these days?
Haha still a big old mess, I love music and so many different styles turn me on. It's been written that you can leave the room for 20 minutes when I'm djing and come back to a completely different sound! I love to ride through tech house, techno, progressive and even hints of trance, but all my stuff has a common theme, long time friends and fans send me music and always say "this is SO max" so I guess there is a cohesion somewhere in there.
Do you think progressive house is due for a comeback?
I think the melody has never died, who knows what the press wants to call it but there are lots of new producers coming up with that melodic but not trancey sound.
How would you assess the dance scene in 2008?
As solid as ever, there is a massive market out there that only knows the top 20 DJ's as rockstars and that has caused a gap, but there are still so many great clubs, countries, scenes that support and respect the underground and the forward moving music scene and that will never die.
What do you have coming up for the rest of the year?
Artist album and touring the balls off this one
This has been your first compilation in a long time? Why the break? How long has it been?
Well I've done a few comps, two Canadian ones, and the Mixmag Live one but yes, this is my first double in almost 6 years! My problem has always been that I'm too diverse, too proggy to fit in with the house comps, too housey to fit into the trancey comps, which is why Armada has been so good, they let me do my thing my way musically.
Are you still based in Canada?
Montreal is my home, bought a house and built a studio here, I love the city so much, there's loads of culture and inspiration here.
How is the djing going? Have you got any tours planned?
I've basically not stopped touring since 2000, I love djing live and it gives me that buzz that nothing else can, over 60 countries now.
Are you happy with this album?
Very, there were a couple of things I could not license due to things beyond my control but it's a real representation of me.
What does the future hold for you?
Artist album and another double cd in the spring... and maybe some sleep...