Jam EP by Satoshi Tomiie
Satoshi Tomiie's Jam EP, as the name suggests, features two tracks recorded live, with no computer, by this iconic producer and is backed with a superb remix from Mateo Murphy.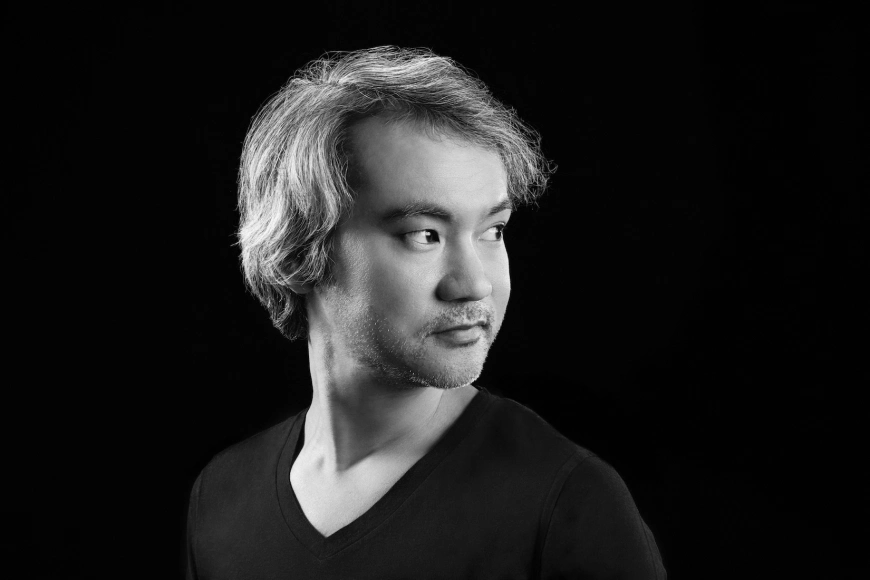 Photo by Renaissance
Japanese born, New York based Tomiie is best known for co-writing stone-cold classic "Tears" alongside Frankie Knuckles, but in the decades since has put out three all- encompassing albums as well as countless EPs on his own SAW and the likes of No.19 Music, Kaoz Theory and Holic Trax. A student of jazz and classical piano, he always imbues his music - and hybrid live-DJ sets - with genuine musicality and melody.
Opener "Protodigma" is a stripped back and dubbed out house kicker. The warm, enveloping drums are overlaid with modular synth sounds that are forever evolving, and alien life forms exist in the layers between. It's a streamlined groove to get intimate dance floors with their heads down and marching. The futuristic, Detroit-tinged "Namiura" is hi tech techno soul with icy hi-hats and rolling kicks getting you on your toes. It's a timeless piece that exudes quality and will appeal to fans of more cerebral sounds. A Tool Dub of the same track subtly tweaks the original to make it even more visceral.
Canadian artist Mateo Murphy has been a key presence on the scene for more than a decade and is at home on Tronic and Turbo with his big techno tunes. He remixes "Protodigma" into an icy, stripped back dub techno track that is seductively slick.
This is another landmark release from the always on point My Favorite Robot Records.
Satoshi Tomiie - Jam EP
Release Date September 2018
Label My Favorite Robot Records
Tracklist
1. Protodigma
2. Namiura
3. Namiura (Tool Dub)
4. Protodigma (Mateo Murphy Remix)