Keep It Deep EP by Syntax Erik
Beatservice Records is welcoming back Syntax Erik, an artist who first appeared on the label over a decade ago.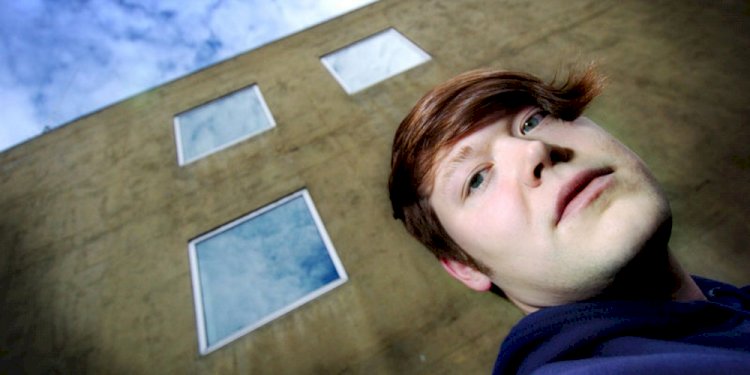 Photo by Tom Benjaminsen
Real name Raymond Hansen, the producer is originally from Tromsø, but now lives in Oslo. In 1997 he released his debut EP as K.Y.D with a string of twelve inches following in 2000 / 2001 as a part of the duo Kyd & Kango (collected on the High Above CD on Beatservice).
First donning the name Syntax Erik in 2002, Hansen released an EP with Rune Lindbæk's Romklang label and remixed the likes of Mari Boine, Anneli Drecker, Flunk, and The Familiar under this moniker. Over the years he has maintained steady production efforts with personal tracks, many for his own pleasure.
Now Syntax Erik has opened up his vault for a string of new releases on the Beatservice label. The Keep It Deep EP marks the first, with three housey tracks that feature hints of deep house, a touch of TB-303 acid, and a dash of dub elements. The title track is underwater deepness with washed out, sonar-like synths that maintain a steady ping on the radar throughout. "Hello My Name Is Raymond" is a neurotic number with extended chords and a powerfully gritty bass line, giving way to acid in the latter half of the song.
The grooviest cut of the EP, "Sexual Innuendo", creates a sly, dislocated landscape with wavering vocal stylings and '80s synths - any fans of Hot Chip will find lots to like on this one. Finishing things out, fellow Beatservice artist Kohib turns in a smashing remix of "Hello My Name Is Raymond" with tongue-in-cheek Tromsø-techno style.
Syntax Erik - Keep It Deep EP
Release date 20th April 2015
Label Beatservice Records
Tracklist
1. Keep It Deep
2. Hello My Name Is Raymond
3. Sexual Innuendo
4. Hello My Name Is Raymond (Kohib Remix)