Krokodil by Golden Bug
La Belle Records strike again with a fantastic new EP Krokodil by Golden Bug featuring a superb remix from the artist of the moment Moscoman.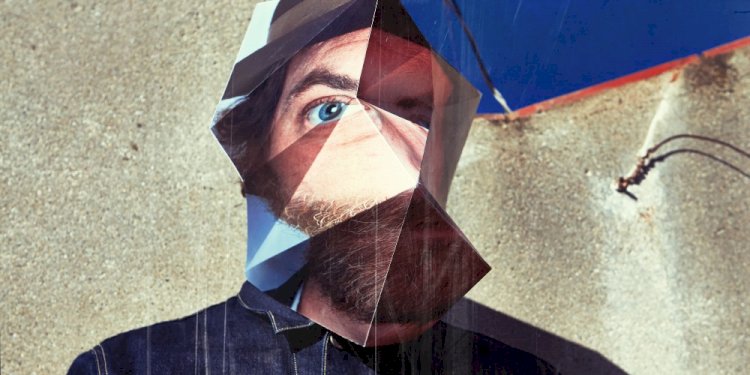 Photo by Antoine Passerat
La Belle boss Golden Bug hails from Paris and is a record producer, label owner, DJ, groove sculptor and metal sculptor who has had great solo success with singles & an album on Gomma and has a passion for real hardware toys. His first album in 2008 got big support from the likes of Erol Alkan and Prins Thomas and his live performances always leave audiences astounded. This new EP package is no exception with its mix of influences "from adult disco to psyche-funk, abstract atmosphere to slow-fi techno" that has already got props from Marc Piñol, Tolouse Low Trax and DJ Sundae.
The EP is divided into two parts: 'Krokodil' (which comes with its own fantastically fresh and brilliantly bizarre video) and 'Amazonia' are from Golden Bug's VI.C.T.O.R album late in 2016, and 'Gomina!', 'Visage' and 'Division' are brand new tracks made in his studio in Barcelona in recent months. 'Krokodil' opens the EP and is a prickly, synapse firing disco-pop tune with capped up vocals, slithering synths and colourful stabs that really pop. The excellent 'Gomina!' is another electrifying mash up of pixelated synths, chugging drums, post-punk vocals and whirring analogue machine sounds that never sit still for a moment.
Continuing on through 'Amazonia', things are no less freaky, with zipping and squealing synths and pads, funky bass guitar riffs and cosmic vibes that really have you on your toes. It is then Moscoman - the Berlin based Tel Aviv artist known for his psychedelic techno on labels like ESP Institute and Correspondant - who masterfully reworks the track as something more stripped back, subdued and spooky, with haunting synths and paranoid, snaking percussive lines really making for a brilliantly creepy vibe.
Golden Bug's experimental 'Visage' is then a percolating brew of steely metal sounds, sci-fi signifiers and intergalactic colours that will make any dance floor a more intriguing place to be. Last of all, the trippy disco cut 'Division feat Diego Hdez' (a singer with whom Golden Bug collaborated to great success on the underground hit 'Progress' in January on Les discuss de la mort) again stays slow, but has expansive synths shimmering out in all directions. It is a steamy effort that oozes intoxicating funk and rounds out a truly inventive EP.
Overall, this is an expressive and esoteric mix of disco and psychedelic influences that cannot fail to impress and will also come as a deluxe edition with remixes.
Golden Bug - Krokodil
Release Date 31st March 2017
Label La Belle Records
Tracklist
1. Krokodil
2. Gomina!
3. Amazonia
4. Amazonia (Moscoman Remix)
5. Visage
6. Division (feat. Diego Hdez)