Laurent Garnier presents 33T.E.P.S.V. Remixes
Following the release of his first solo album in eight years, French techno icon Laurent Garnier commissions a series of remixes of his 33 Tours Et Puis S'en Vont LP.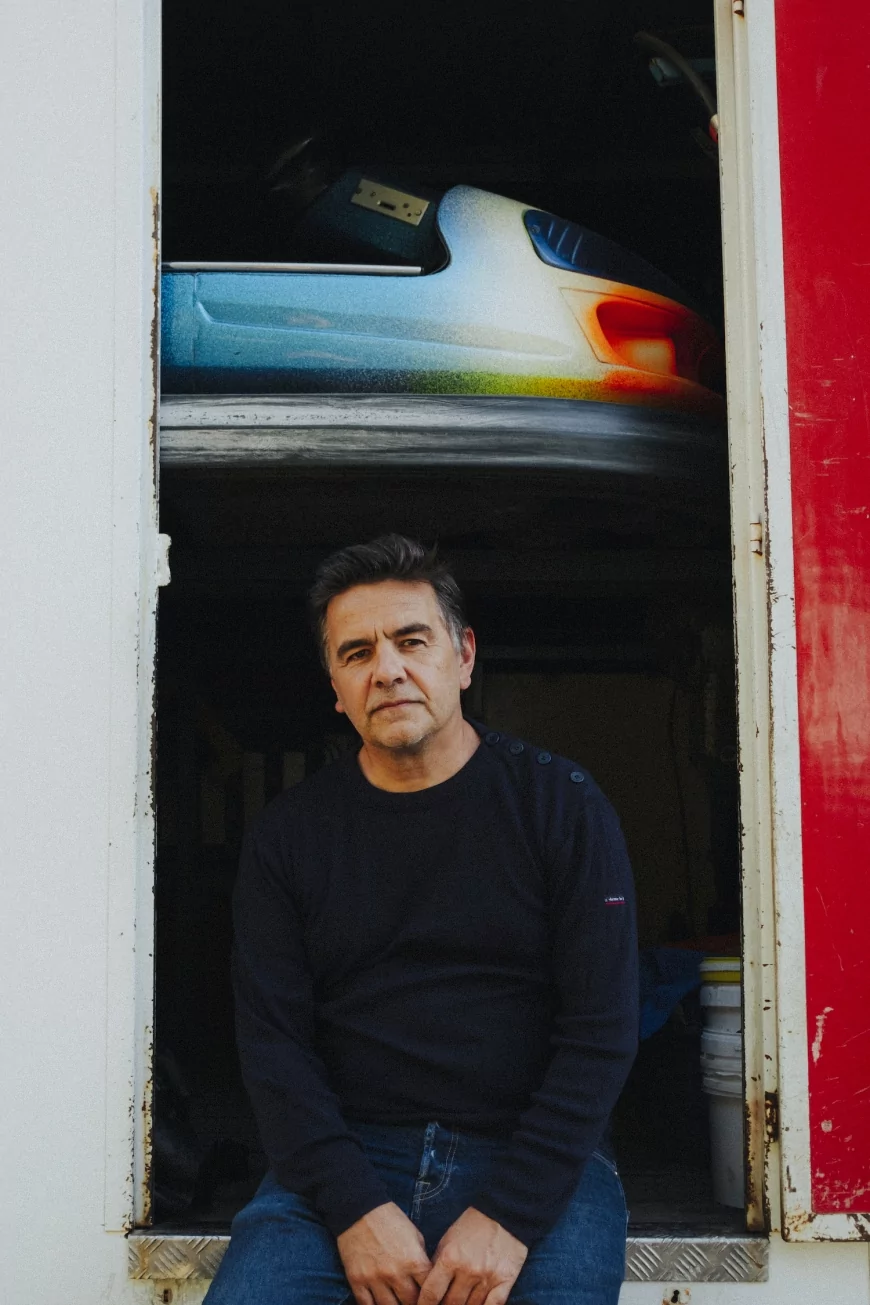 Photo by COD 3 QR/Laurent Garnier
This summer, Laurent Garnier announced the launch of his latest landmark album. The newest LP showed why he is such a vital force with a series of cuts, distilling his 30+ year career experiences into cutting-edge electronic music full of tension and release. Now, he continues to prove he operates at the vanguard with this exemplary assembly of remixers.
UK techno mainstay Works Of Intent opens up with his Farewell remix of "Reviens La Nuit," a dark, pulsing techno sound with widescreen cosmic chords and unsettling modulations. Romantic techno master Voltaire then flips "Tales From The Real World" into a scintillant melodic excursion with arps cascading down the face of the track and fizzing synths lighting up the electro beats.
Next is 22Carbone, who is featured on the original album but here remix "In Your Phase" into a grimy, broken beat with rigid bars and twisted metal textures next to the menacing mic work. Rocco Rodamaal has 30 years of experience and is one of few veterans who remains genuinely relevant today. He offers two versions of "Liebe Grüße aus Cucuron" - a smooth, deep, elongated techno trip and a fizzing Keys Mix doused in melodic charm.
New York's new wave techno star Anthony Cardinale, aka Avision, lights up his remix of "Le Swing Du Pouletto" with radiant and optimistic synths and a dark, brooding low end. Later, he brings plenty of marching menace and pent-up synth tension to his rework of "Liebe Grüße aus Cucuron." Reshit's take on "On the Record" offers a dreamy ambient soundscape with downtempo breaks and expansive prog-rock style synths.
The Limiñanas are Lionel and Marie Limiñana - a pair based in the deep south of France who record garage, psych, and pop music and have previously paired up with Garnier on the successful album "De Pelicula." They offer a long and short remix of "Saturn Drive," which in their hands is a dirty post-punk gem with raw drums and sleazy guitars creating walls of reverberating sound.
This sophisticated selection of techno remixes brings all-new emotions and moments of dance floor brilliance to Laurent Garnier's superb originals.
Laurent Garnier - 33T.E.P.S.V. Remixes
Release Date 29th september 2023
Label COD 3 QR
Tracklist
1. Reviens La Nuit (Works of Intent Farewell Remix)
2. Tales From The Real World (Voltaire Remix)
3. In Your Phase (22Carbone Remix)
4. Liebe grüße aus Cucuron (Rocco Rodamaal Remix)
5. Le Swing Du Pouletto (Avision Remix)
6. On The Record (Reshit remix feat. Rodolphe Burger)
7. Liebe grüße aus Cucuron (Avision Remix) *
8. Liebe grüße aus Cucuron (Rocco Rodamaal Keys Mix) *
9. Saturn Drive (Limiñanas Remix - Long Version) *
10. Saturn Drive (Limiñanas Remix - Short Version) * 
* digital exclusives