Living the Fantasy by Pink Flamingo Rhythm Revue & Toribio
Pink Flamingo Rhythm Revue & Toribio drop Living the Fantasy on Toucan Sounds.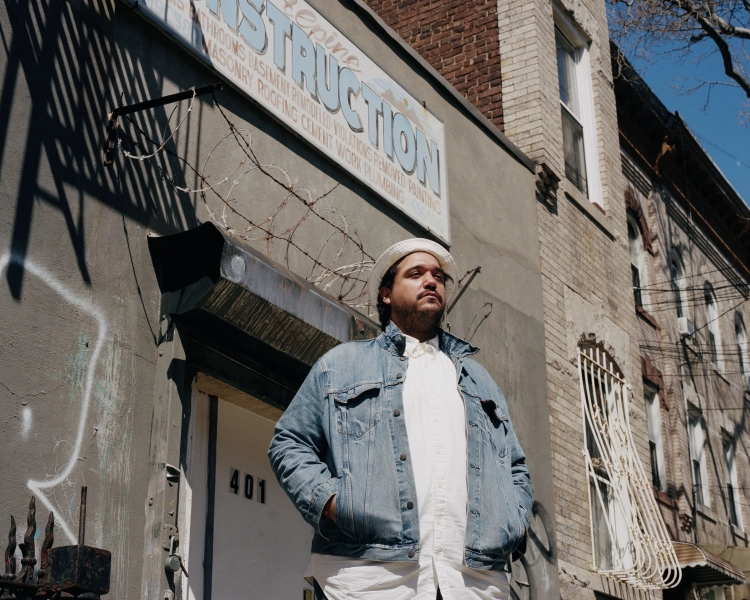 Photo by Guario Rodriguez Jr. of Toribio
Since his debut self-titled EP in 2018, Pink Flamingo Rhythm Revue, aka Eric "Doc" Mendelsohn, has collaborated with some of Nu Disco's biggest names, including Purple Disco Machine, Yuksek, Jacques Renault, and many more since the project's inception. Teaming up here with Brooklyn-based DJ, producer, and instrumentalist Toribio aka Cesár Toribio, the duo delivers a deeply funky vocal track for New York's toucan sounds.
Toribio has been building his name in Brooklyn and around the globe as an in-demand DJ, most notably with his BDA (Bring Dat Ass) party, which has been bumping around New York City on a near-weekly basis, holding the party at Goodroom, Le Bain, Black Flamingo and more. Toribio is also the creative force behind Conclave (Love Injection Records). Their debut self-titled album was one of Resident Advisor's picks for "Album of the Year" in 2021.
"Living The Fantasy" sees the duo draw for grooving bass, sparkling synths, and shuffling live drums for a distinctly grooving, disco-influenced track. In addition to the vocals on the original, an instrumental is included also, stripping the vocals away to focus on the groove.
Brooklyn's Toucan Sounds are a label at the forefront of emerging sounds and artists based out of the You Too Can Woo studios in New York. Since its inception in 2018, the imprint has been championing acts such as musclecars, Haruka Salt, Brandon Markell Holmes, and more.
Pink Flamingo Rhythm Revue & Toribio - Living the Fantasy
Release Date April 2022
Label Toucan Sounds
Tracklist
01. Living the Fantasy
02. Living the Fantasy (Instrumental)