Madhouse presents Madhouse Amsterdam 2015
This October will see Kerri Chandler's Madhouse Records imprint offer up an eleven-track compilation in the shape of Madhouse Amsterdam 2015.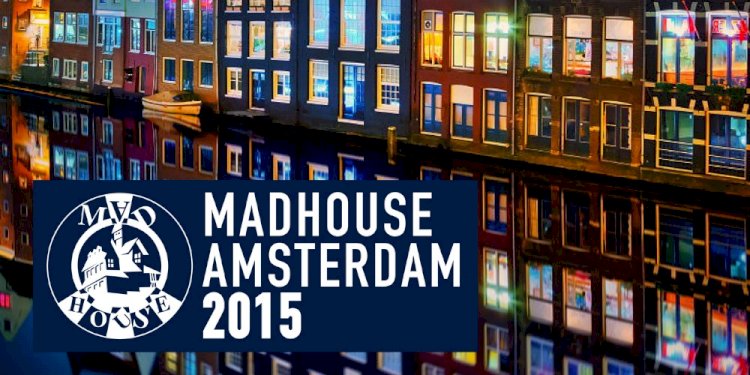 Photo by Madhouse Records
The Madhouse imprint was launched in 1992 by Kerri Chandler and since its inception has been a driving force in the world of underground house having released material from the likes of Dennis Ferrer, Roy Ayers, Tony Lionni and of course the label-founder himself. Here we see the label, two decades deep, continue its momentum with more hard-hitting house cuts.
Across the eleven tracks we hear the New Jersey house aficionado deliver a slew of exciting new talent via his long running imprint, with established contemporary house producers Washerman and Nacho Marco delivering fresh original material. Plus a string of newcomers such as W&O Tracks Rhythm Operator teaming up with Blueshift for 'Perculating Nights', Amsterdam's Ghetto Chords with 'Preacher Boy', Greek producer Sek who delivers the rough and ready 'Hide & Kiss' and London's Jason Lee Ward' with 'Lost In The Crowd' plus many more.
Various Artists - Madhouse Amsterdam 2015
Release date 9th October 2015
Label Madhouse Records
Tracklist
1. Nacho Marco - Outside
2. Stefano Esposito & Timmy P - Don't Be
3. Marsupials - Hoth
4. Coeo - Neuhausen
5. Sek - Hide & Kiss
6. Washerman feat. Geraldine Roth - Hold You
7. Steve Mill - Old Holborn
8. Ghetto Chords - Preacher Boy
9. Jason Lee Ward - Lost In The Crowd
10. Rhythm Operator & Blueshift - Perculating Nights
11. Don Crisp - Tribute to the Town