Mansory Lamborghini Huracán
Deeply rooted in the Mansory philosophy is the motto to continually provide automotive masterpieces. First glimpse of the Lamborghini Huracán by Mansory.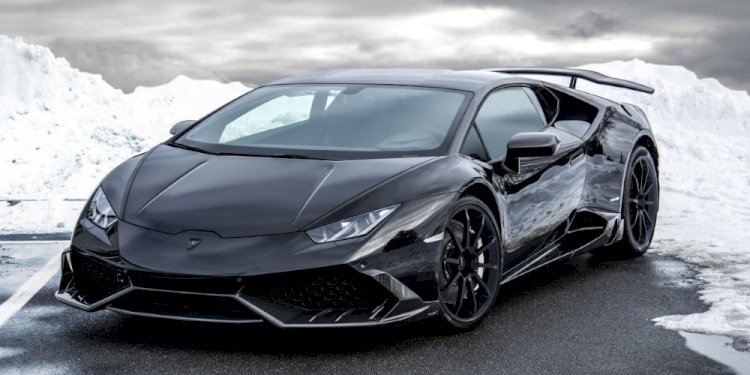 Photo by Mansory
The soon to be presented bodywork program makes it clear that Mansory differs significantly from the standard series vehicle. In addition to design elements such as the specially designed daytime driving lights and the new carbon wing mirrors, targeted design interventions provide for an increase in aerodynamics.

Whether front, rear bumper or side skirts - all body components are exclusively shaped and cured under high pressure and high temperatures in an autoclave using high-tech carbon materials. The advantages of this method are proven: Acceleration, stopping distances, and fuel consumption are all improved due to the weight reduction of the car. In combination with the diffuser, the wing profile in the Aventador design provides more downforce on the rear axle.

The thus gained agility and handling characteristics create room for more power. It is here that Mansory brings its expertise and Know-How into play. With the powerful increase in performance MH1, Mansory offers the first stage of its engine power program. The extent of the upgrades include a high-performance exhaust manifold and muffler, a single Turbo, a new fuel pressure control, new intake manifold fuel injectors, and optimized electronic engine and transmission management. The interplay of these components results in an output of about 838 hp / 625 kW at 8,200 rpm (Series: 602 hp / 449 kW at 8,250 rpm). At the same time grows an imposing 780 Nm of maximum torque, which is available at 5,300 rpm (Series: 560 Nm at 6,500). After the modification, the maximum speed is 330 km/h. The modified Huracán accelerates from zero to 100 in just 2.9 seconds.

Matching for the new dynamic presence of the Lamborghini, Mansory equips the two-seater with distinctive alloy wheels. Through the application of the latest forging technology in manufacturing, these wheels are lightweight and robust. The front wheel-tire size combination used is 9,0Jx20 inches with the tires measuring 245/30ZR20. At the back, large 12,5Jx21 inch wheels with a tire size of 325/25ZR21 are used.

Only the finest materials find their way into the car's interior, ensuring the greatest sense of comfort. The leather used for seats and dashboard in the Mansory interior is extremely resilient, but still tremendously soft. Only natural flawless leather skins are integrated into the interior and finished with contrasting stitching by the in-house saddlery. The newly designed airbag sports steering wheel, the pedals made of aluminum, and the 100% carbon applications complete the exquisite overall impression in the Huracán. Mansory achieves the perfect symbiosis between dynamic sports functionality and luxurious ambiance.