Monday Off presents Various Artists Vol.3
Mary Yuzovskaya's vinyl-only Monday Off imprint readies a four-track release featuring atmospheric cuts from herself, Craft, Michał Wolski, and Soramimi.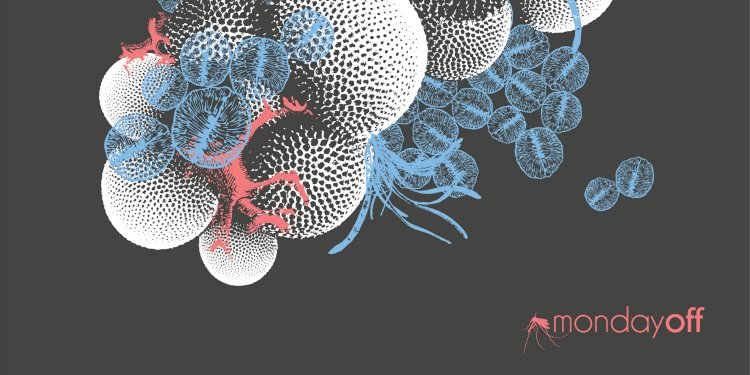 Art by Liza Shutova
Launched in 2017, this is the third installment in Monday Off's various artist releases and Yuzovskaya's second appearance on her own label. The Russian artist is highly respected as a strictly vinyl-only DJ and is also a resident of notoriously secret New York-based techno party Unter when she's not touring the USA and Europe, including in-demand sets across her old stomping ground of Berlin.
Debuting on Monday Off, Brooklyn's Craft provides an otherworldly number entitled "Pursuit Of Passage", which comprises sawing synths, rattling percussion and soaring pads. Following that, much like Yuzovskaya's deep and trippy performances "Basia" is ethereal from start to finish and comes complete with murky sub-bass and trailing echoes.
On the flip, having appeared on two previous releases Polish producer Michał Wolski and NYC's Soramimi return to the label. With its syncopated rhythm, metallic features and overall ominous aesthetic, Wolski's "Morph" is a wonky business from the off. Tying it all together, Dusk Notes co-founder Soramimi demonstrates her sound design expertise with the mesmerizing "Diatoms" - masterfully blending intricate layers of oscillating tones, reverberations, and whirring effects.
Various Artists - Various Artists Vol.3
Release Date September 2019
Label Monday Off Records
Tracklist
A1. Craft - Pursuit Of Passage
A2. Mary Yuzovskaya - Basia
B1. Michał Wolski - Morph
B2. Soramimi - Diatoms