Nathan Adams presents Audio Therapy
Audio Therapy is the stunning debut album from the young multi-talented singer/songwriter Nathan Adams on Tribe Records. Featuring collaborations with Louie Vega, Zepherin Saint, Josh Milan, DJ Spinna, and more.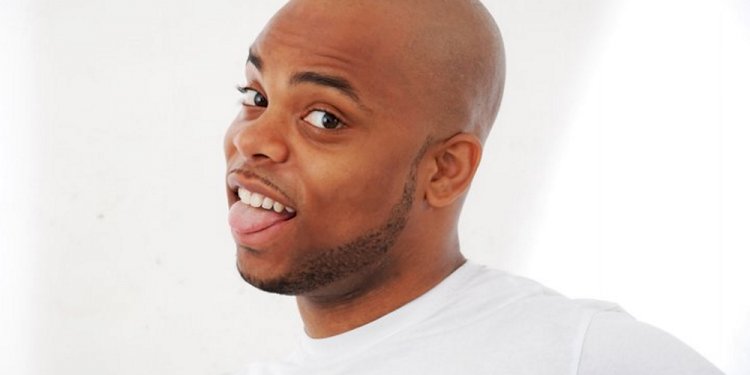 Photo by Tribe Records
"I'm happy to finally present Audio Therapy as a body of work. It represents my transition from an adolescent to a young man. Over the last 6 years, I have been fortunate to travel and work with some very established people in the house music scene. The release of this album is the close of a chapter, and the beginning of a new one." - Nathan Adams
'Audio Therapy' is the stunning debut album from the young multi-talented singer/songwriter Nathan Adams on Tribe Records. This honest body of work demonstrates Nathan's versatile ability to write real heartfelt songs spectacularly delivered by that silky smooth-voice of his that oozes with delicious soul. 'Audio Therapy' is a melting pot of soulful dance and downtempo Neo Soul jams which sees Nathan collaborating with some of the World's most presigious dance music producers.
These include the legendary Louie Vega on the current single smash 'Falling', Zepherin Saint, Josh Milan, DJ Spinna, Ezel Feliz, Richard Samuels and Sean McCabe; along with heavyweight world-class musicians such as Selan, Luis Quintero and vocalist Miranda Nicole, among others.
"I have been working with Nathan for 6 years and have watched him grow into a talent ready to take on the world stage. His songwriting is beyond his years and one wonders where does he find the inspiration. A truly gifted individual who will make the UK proud once he is unleashed." - Zepherin Saint
Nathan Adams is a multi talented singer/musician/songwriter/producer from London who developed and honed his skills in church. Since then he has relentlessly pursued a career in music and has performed in England, Europe and the USA. Nathan has competed and won in various shows including The 291 Show and UK Unsigned.
Shortly after the UK Unsigned final, Nathan stepped away from the RnB/Soul music he was accustomed to making and ventured in a new direction. In a twist of fate, Nathan moved house opposite to producer Zepherin Saint, who heard him practising funk tracks with his band, The Superwingaz. Intrigued, Zepherin investigated and this chance meeting created a musical spark between the two of which they then created their first joint international deep house anthem, 'Circles', on Zepherin Saint's Tribe Records in 2009.
'Holding On' which also featured mixes from Timmy Regisford & Adam Rios and Atjazz was soon to follow. The song's popularity secured an East Coast Tour of America that saw Nathan perfom in New York, New Jersey, Baltimore, Washington D.C and Atlanta. Nathan returned to perform dates at the Winter Music Conference in Miami, including Tribe's Pool Party. He recently performed at 2 sell out shows at London's presigious Jazz Cafe with a full live band! Nathan has gone on release further singles on Tribe including 'Love Of My Life' and his new hit smash, with Louie Vega 'Falling'.
His recent collaboratation on a single and South African tour (Africa Rising) with superstar producer/DJ Black Coffee on 'Afraid Of The Dark' has just scooped a SAMA Award. At 24 and gifted with a truly distictive soulful voice that infiltrates and warms even the coldest heart strings, Nathan is indeed a genuine soulful talent with a bright future ahead!
Tribe's motto of 'One Sound, One People' captures the essence of this company launched in 2008 by Dean Zepherin. Wanting to inject new life into dance music that had a more worldly approach, Tribe set out to promote positive communities through their international events and releases. Tribe have built up some serious momentum releasing high quality soulful, deep and world music inspired sounds stretching from all corners of the globe. Releases include artists such as Timmy Regisford, Peven Everett, Liquideep, Nathan Adams, Banane Mavoko, Dj Micks, Alpha & Omega, Duce Martinez, Kenny Bobien, Jose Carretas, Matthew Bandy, Aphrodisiax and many more. They have club residencies based in Paris, Miami and London amongst featured performances around the world.
Nathan Adams - Audio Therapy
Release date 1st July 2013
Label Tribe Records
Tracklist
1. Falling
2. Stay Away
3. Fade Away
4. Chasing Love
5. Sending You My Love
6. Start Over
7. Dont Break My Heart
8. Melody
9. Dont Stop The Rain
10. 3am
11. Just Another Love Song
12. I Wonder
13. Afraid Of The Dark
14. Sweetness In My Soul