Resonant EP by Satoshi Tomiie
The influential No.19 Music marks its 10th year in 2018 with a raft of incredible music set to propel the imprint to its 100th release by year-end.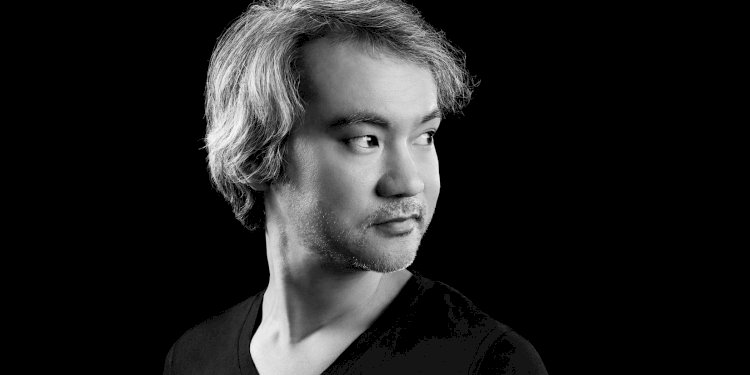 Photo by Renaissance
As part of this celebration the label are delighted to welcome pioneering house producer Satoshi Tomiie for a very special new EP that comes with a remix from the fantastic Dana Ruh.
Japanese born Tomiie is best known for his enduring hit "Tears" with the late Frankie Knuckles, but since then has continued to produce and remix a wealth of essential tracks. Always imbuing his music with a real sense of musicality that stems from his background as a student of classical piano and jazz, he also runs his own Abstract Architecture label and has released on the likes of Kerri Chandler's Kaoz Theory and Holic in recent years. His hybrid DJ setup mixes traditional DJing with analogue modular synths and that innovative and impromptu style carries over to his recorded productions.
First up here is the mighty "Resonant", a nine-minute house track that is forceful and attention grabbing from the off: it has heavy kicks and rumbling dub chords rolling out to an infinite horizon, with razor sharp hi hats and resounding claps taking it into techno territory as filters add dynamism to the pads. It's a heavyweight roller to get the floor marching as one and is certain to do just that each time it's dropped.
Then comes the immediately appealing "Bassline", taking its title one suspects from the old school Chicago b-line which features as its main hook. As it rides up and down the scale, slick kicks and icy percussion flesh things out and vocal yelps break out every so often to add fuel to the fire. It's a timeless classic from the off.
The package is closed out with a stunning remix from the hugely talented Dana Ruh. Ruh has built an enviable reputation over the past decade, recording for the likes of Cocoon, Ostgun Ton & Underground Quality as well as her own Brouqade label and touring the world consistently, with appearances at Tresor, Amnesia and Pacha. Here she flips "Bassline" into a punchy, kinetic house cut with swirling pads and muted chords that manage to be warm and driving at the same time, delivering a standout remix that is certain to make its mark in the months to come.
Satoshi Tomiie - Resonant EP
Release Date April 2018
Label No.19 Music
Tracklist
1. Resonant
2. Bassline
3. Bassline (Dana Ruh Remix)