No Trespassers by La Mverte
La Mverte returns to the label that launched him back in 2014 with a new EP that again looks to rock, post-punk, and psyched-out sounds for dance floor inspiration.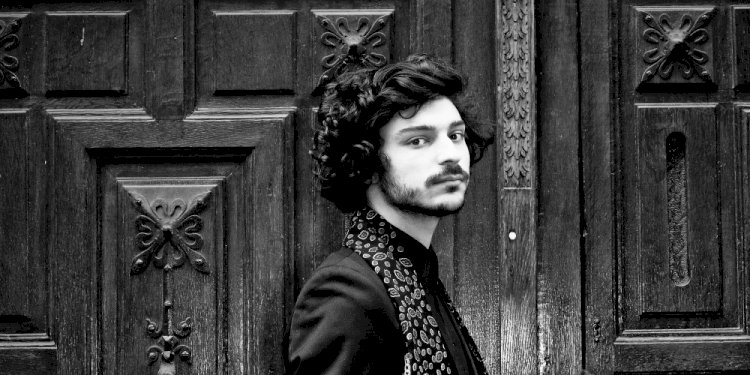 Photo by Her Majesty's Ship
La Mverte looks to probe the soul and seek out the listeners' inhibitions. He has done so over various EPs and his 2017 LP, The Inner Out, all while laying down mesmeric live sets.
A skilled writer, composer, and guitarist who also records his own live synth and bass, his sound is an expressive one that always draws you into the darker corners of the club. With opening track "No Trespassers", La Mverte walks on a high wire between surf guitars and New Beat rhythms.
The vital "Dubious Purpose" is a malicious dub that conjures the spirit of the UK's master of the genre, Adrian Sherwood, while locking you into a dystopian world. The excellent "Lobotomy" is a somber cover of Italian band Neon which finds La Mverte substitute the new wave vibes for synthetic Krautrock that is filled with cerebral turmoil.
Salvation comes with "Mind Fair", a classic and powerful bit of dark disco with haunting leads and metallic hits making for a rugged and shadowy groove. Last of all comes the synth-wave touches of "Le Soir, Encore" feat. Theodora. Her deadpan delivery and sliding hi-hats come next to taught bass riffs and the whole track really hits the spot.
La Mverte - No Trespassers
Release Date November 2019
Label Her Majestys Ship
Tracklist
1. No Trespassers
2. A Dubious Purpose
3. Lobotomy
4. Mind Fair
5. Le Soir, Encore (feat. Theodora)