Pierre Deutschmann presents Betroit Remixes
The remixes for Pierre Deutschmann's album, Betroit, coming out in November in 4 packages of three tracks each. Here are the complete remixes available.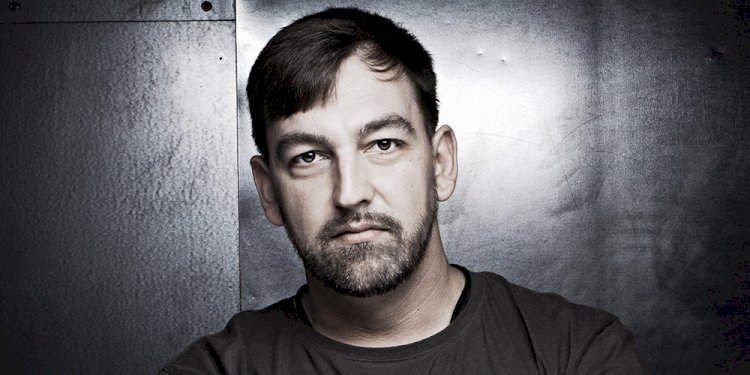 Photo by Alexander Platz
Berlin and Detroit are probably the most important cities when it comes to techno history. Both metropolises are full of influences, energy and flow. The german capital of techno as well as its american counterpart are responsible for the incredible development of a worldwide music movement and its culture.
Pierre Deutschmann, the Berlin dj producer and remixartist is part of the german techno scene since the beginning. You can call him a real "primitive rock" of techno. He dedicated his new album to Berlin and Detroit. These cities and the music from out there affected him during the last 20 years.
The Berlin original is always busy in the studio. As label head of XLR1507, producer and remixer for lots of labels like Kiddaz, Bush or BluFin. Especially Blufin Records can be described as his home base, so there was no doubt that his album "Betroit" will be released on that Cologne based label.
The Album contains 15 unique and brand new tracks. The whole Betroit project was generated by Pierre during the last 6 months. Deutschmann has a very high musical standard. He experimented a lot with analogue gear and as a real perfectionist, it was really hard to make a cut tilend. He worked and reworked on the tracks until the last minute. But now, he finished it and it can be described as a real techno masterpiece.
Betroit shows and reflects Pierre Deutschmann from several sides. He collected countless of influences and experiences during the last decades, and he assimilated these in the album.
The mix of classic and "oldschool" elements paired with modern and timeless techno tunes makes Betroit real special. It describes Pierre Deutschmann as a Dj and producer. The album tracks are perfect dj tools but the tracks are also working independently. It s serious techno for having fun with it. Doesn't matter if it s before, after or in the club.
There will be a single release prior the album including the outstanding track "Emphasis". Pierre organized three very strong remixer for this number: DJ Emerson, Dubspeeka and Drumcomplex & Roel Salemink.
The remixes for Pierre Deutschmann's Album "Betroit" coming out in November in 4 packages of three tracks each.
Pierre Deutschmann - Betroit Remixes
Release date November 2013
Label Blufin Records
Tracklist
Pierre Deutschmann - Cruf (Raphael Dincsoy Remix)
Pierre Deutschmann - Parameter Lock (Sweet N Candy Remix)
Pierre Deutschmann - Non Verbal Drama (Forest People Remix)
Pierre Deutschmann - Area1507 (S Tek Remix)
Pierre Deutschmann - Looking Backwards (Robin Hirte Remix)
Pierre Deutschmann - Hunch & Guess (Florian Kaltstrøm Remix)
Pierre Deutschmann - Emphasis (Dominik Vaillant Remix)
Pierre Deutschmann - One True Zero (Dammern Remix)
Pierre Deutschmann - Defcon (Torsten Kanzler Remix)
Pierre Deutschmann - Ampex (Roger Dee Remix)
Pierre Deutschmann - Cryptalk (Subfractal Remix)
Pierre Deutschmann - And What Not (Tim Schroeder Remix)