Pop Muzik by YEY & Djale
Italian electro-pop project YEY join forces with Djale for a superb new package on Night Vibez Records.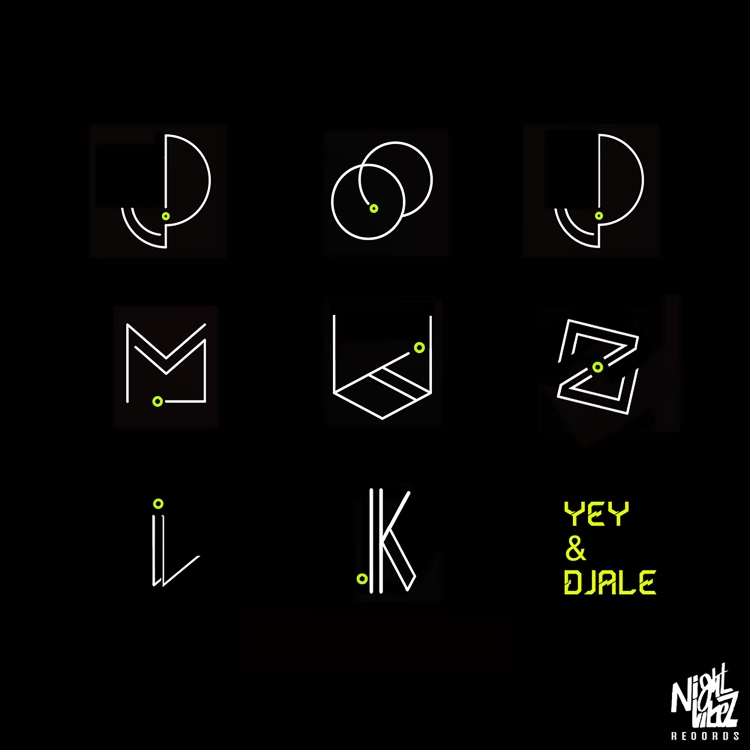 Art by Night Vibez Records
Chiara Cerchice leads the YEY group and in 2019 they released their acclaimed "More Cowbell" LP, then followed it up with the 2020 single "Russian Love". Now Djale, aka Alessandro Sarsano, has reshaped three YEY tracks with an extended package that shows off their various sounds.
The sunny and upbeat "Stockholm" opens with a catchy groove and feel-good melodies. The bass is warm and the drums skip with a real sense of charm before the sensuous lyrics add a further layer of warmth. "Broken By Tears" has a more melancholy feel with pensive chord work over raw drums, while sparkling notes bring light. The drums eventually break up as an angelic vocal appears before the groove uplifts once more. The retro-future drums and surging rhythms of "Couldn't Care Less" come awash with cosmic arps and nostalgic drum fills that will raise any dance floor off its feet.
Then come three versions, with "Stockholm" (Dub Rock and Down Mix) getting stripped back to languid guitar riffs and plenty of mixing board effects over dub-disco drums. The brilliant "Broken By Tears" (Venice Strings Dub Mix) is a lush affair perfect for open-air dancing in the sun and last of all "Couldn't Care Less" (Down Guitars Mix) comes with a lead-acid line that mutates over the slapping drums.
This is a diverse and timeless package of real electro-pop and disco joy.
YEY & Djale - Pop Muzik
Release Date May 2022
Label Night Vibez Records
Tracklist
1. Stockholm (Original Reshape Mix)
2. Broken By Tears (Original Reshape Mix)
3. Couldn't Care Less (Original Reshape Mix)
4. Stockholm (Dub Rock and Down Mix)
5. Broken By Tears (Venice Strings Dub Mix)
6. Couldn't Care Less (Down Guitars Mix)