Quando Party Dove Vai? EP by Nightdrivers
Nightdrivers deliver three first-rate cuts on Holic Trax for the Quando Party Dove Vai? EP.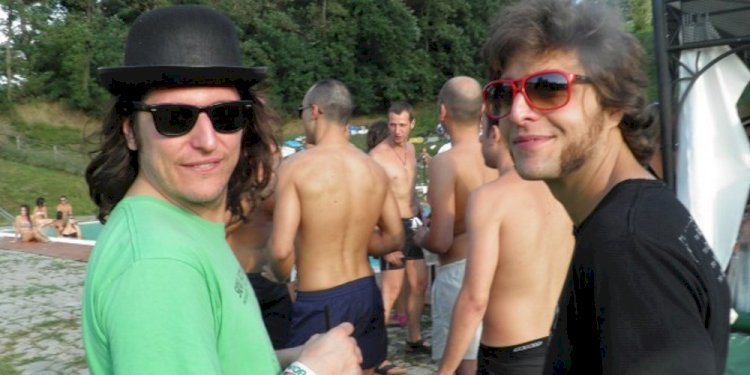 Photo by Marmo Music
Following on from Burnski's 'The Hours' EP which saw love from names like Mr G, Catz 'N' Dogz, Detroit Swindle and Eats Everything, Holic Trax returns this February with Nightdrivers' 'Quando Party Dove Vai?'.
Since delivering their debut release on Bosconi Records back in 2013 the multi-talented duo Nightdrivers have been going from strength to strength stacking up further releases on Claap, their own Nightdrivers label and now Holic Trax.

To get things underway the light pads of 'Resta Pure Dove Sei' give the opening track a floaty quality while the weighty percussion and subtle rhythms build proceedings into a steady and infectious groove. Nightdrivers appear to go up a gear as the EP progresses with the rippling drums and dynamic arrangements of 'La Ronde Suite (But Not For Me)' while 'Fast Cars' maintains the lively vibe of its predecessor and frenetically bubbles along over busy modulations, wacky intonations and infectious licks to dish up a suitably punchy close to this bouncy EP.
Nightdrivers - Quando Party Dove Vai? EP
Release date 16th February 2015
Label Holic Trax
Tracklist
A1. Resta Pure Dove Sei (feat. Modus)
B1. La Ronde Suite (But Not For Me)
B2. Fast Cars