Queen Of The Night (Radio Slave Remix) by Charly Schaller Feat. Dani DeLion
Radio Slave remixes Charly Schaller featuring Dani DeLion's Queen Of The Night on HE.SHE.THEY. Records.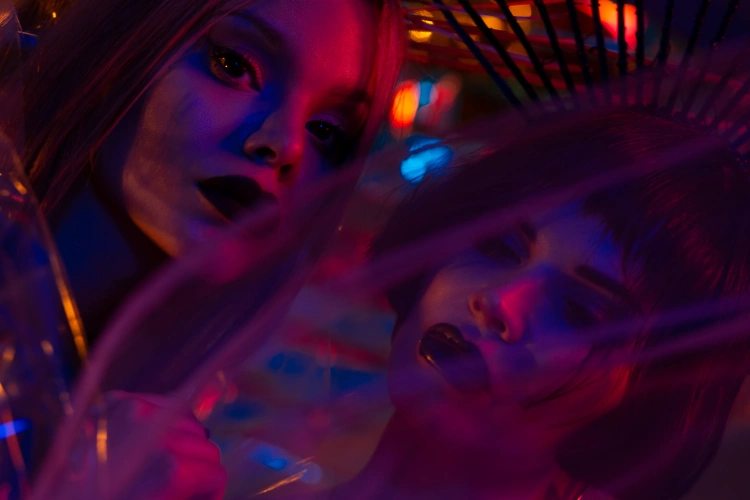 Photo by HE.SHE.THEY. Records
The British artist Matt Edwards aka Radio Slave turns in a resounding version of Charly Schaller's already electrifying original displaying his signature grooves, intricate minimalism, and hypnotic soundscapes fused with the compelling spoken vocal/rap contributions from Dani DeLion. The impressive Charly Schaller is a Munich-born, Berlin-based DJ/Producer who cut her teeth as a resident DJ/promoter at two of Berlin's finest parties, Edge Detection at PAL/About Blank and Level Delta at Griessmuehle. 
HE.SHE.THEY. Records are the label offshoot of Steven Braines and Sophia Kearney's event series and fashion brand with inclusivity, diversity, and tolerance at its core. With releases and remixes from the likes of Maya Jane Coles, Rebekah, Louisahhh, Eris Drew, ABSOLUTE., Elliot Adamson, and Wax Wings with future releases confirmed with Cozmic Cat, Longstocking, Justin Cudmore, Cakes Da Killa, and Homoelectric's Gina Breeze; HE.SHE.THEY. Records are a force to be reckoned with. 
Charly Schaller Feat. Dani DeLion - Queen Of The Night (Radio Slave Remix)
Release Date May 2021
Label HE.SHE.THEY Records
Tracklist
1. Queen Of The Night (Radio Slave Remix)