Queendom by DJ Minx
This autumn, Detroit's DJ Minx drops a three-track EP entitled Queendom on HE.SHE.THEY. Records.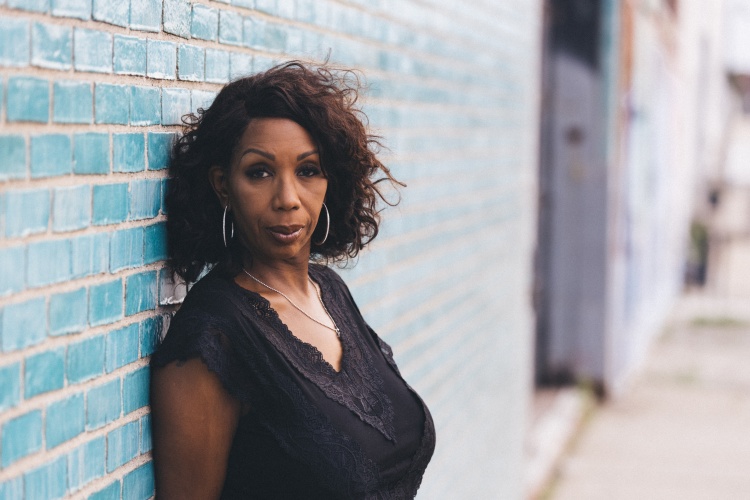 Photo by Joe Gall/Camera Jesus
Motor City resident DJ Minx has honed her skills over the last 30 years, holding down residencies on various radio stations and clubs throughout her home city. Minx founded Women On Wax, a collective of female DJs, before making it into a label. Women On Wax Recordings became a platform for her productions and it also helped solidify the career of some top female DJs and vocalists. Minx continues to play in cities across the U.S. and worldwide and was recently named one of the "20 Women Who Shaped the History of Dance Music" by Mixmag and one of the "Best house music DJs of all time" by TimeOut New York. In 2018, Minx received the Spirit of Detroit Award for "exceptional achievement, outstanding leadership, and dedication to improving the quality of life." Detroit's "First Lady of Wax" is still going strong after three decades of DJing, and there's no sign of her slowing down.
"Queendom" sees DJ Minx team up with HE.SHE.THEY. Records, the label offshoot of Steven Braines and Sophia Kearney's event series and fashion brand with inclusivity, diversity, and tolerance at its core. With releases and remixes from the likes of Maya Jane Coles, Rebekah, Louisahhh, Eris Drew, ABSOLUTE., Elliot Adamson, Cakes Da Killa, Justin Cudmore, Gina Breeze, Wax Wings, and more, HE.SHE.THEY. Records are a force to be reckoned with.
Kicking off the E.P. is "Queendom" which showcases Minx's deftness for delivering smooth and soulful yet dynamic house music as the driving bass lines balance brilliantly with zappy synths and rolling grooves. Next, "Just Before Dawn" offers rhythmic percussion, warming leads, low frequencies, and irresistible vocal samples. Before rounding off proceedings with a high-octane cut, "Vegan Royale with Cheese" as the bouncing drums, spiraling melodies fuse with deep bass stabs, and galvanizing fx that is sure to get you moving deep into the night.
DJ Minx - Queendom
Release Date 17th September 2021
Label HE.SHE.THEY Records
Tracklist
1. Queendom
2. Just Before Dawn
3. Vegan Royale with Cheese