Revival New York presents The Attitude Era
Revival New York return with another stacked VA compilation offering in The Attitude Era, featuring cuts from Beltran & Puff, Proudly People, YOUniverse, Jerëmie, Jeff Sorkowitz, and Mendoza.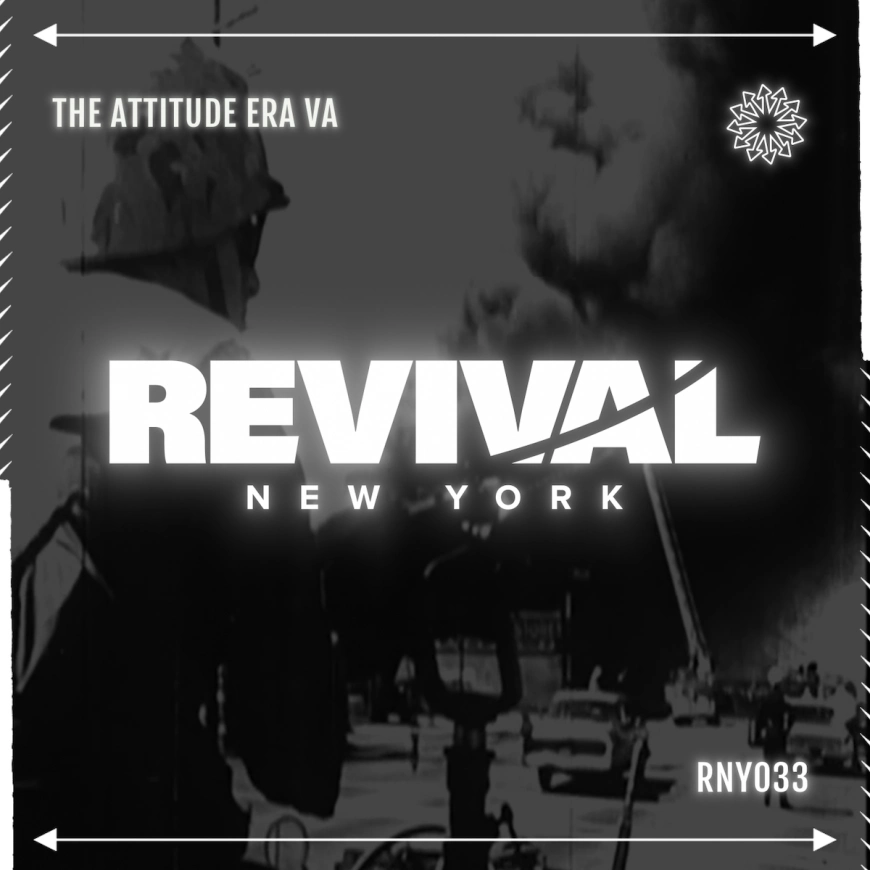 Art by Revival New York
When US-based imprints make some serious noise amongst the global house landscape, it's hard to look further than the East Cost and Revival New York. With 2023's release schedule already welcoming heavy-hitting cuts from Blackchild, Mene, Jamie Coins, and more, alongside a fresh, no-nonsense look and aesthetic for the year ahead and sold-out showcases across Miami and New York, the imprint is stepping things up even further across the months ahead - starting with their latest Various Artists project, "The Attitude Era."
Serving up six impactful cuts built for maximum dancefloor impact, the release sees fresh music from Brazilian hotshot Beltran who partners with Italian talent Puff, label regulars Proudly People return with more fresh heat, Solid Grooves Raw signee's YOUniverse make their debut alongside Lady Vale, plus further first outings from emerging trio Jerëmie, Jeff Sorkowitz, and Mendoza. Buckle up.
Various Artists - The Attitude Era
Release Date May 2023
Label Revival New York
Tracklist
1. Beltran, Puff (ITA) - Mandarino
2. Jeff Sorkowitz - NYSOM
3. Proudly People - Mesmerized
4. YOUniverse feat. Lady Vale - Bring The Heat
5. Mendoza - Rock Into The Rhythms
6. Jerëmie. - Kina