Robot Evolution Remixes by Len Faki
Following last year's 15th anniversary release, Figure Music releases Len Faki's Robot Evolution alongside remixes by Benjamin Damage, Charlotte de Witte, Emika, Jensen Interceptor, and Midnight Operator.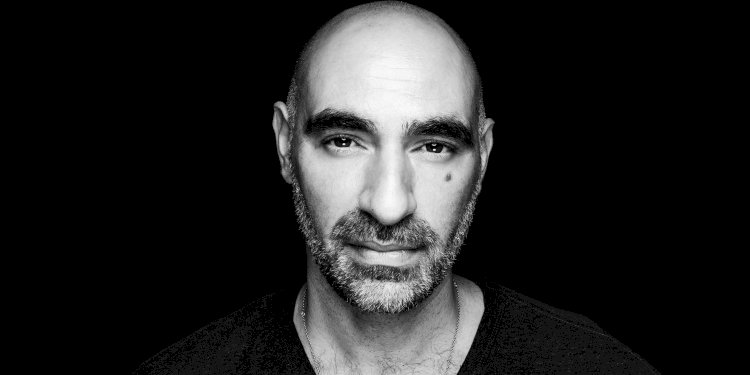 Len Faki
50Weapons associate Benjamin Damage has his roots in UK techno and draws on those for his punchy, hard-hitting remix. It is wrapped up in manic melodies, with dark vocal loops adding to the intensity. A skilled electronic composer who always brings something new, Ninja Tune artist Emika provides a ghostly quality to her excellent remix, with whispered vocals and twinkling keys making for a delicate atmosphere before synths swirl around you and drums drive things home.
Electro master Jensen Interceptor then does his thing to perfection, reworking the original into a slithering and serrated electro monster with a number of peaks and troughs that will blow up the floor over and over again. Up next, Belgian producer Charlotte de Witte provides a vital version using ethereal pads, expanding the track into something more cavernous and all-consuming.
Two of electronic music's most accomplished maestros, Mathew Jonson and his brother Nathan aka Hrdvision, then adopt their Midnight Operator moniker for a cinematic rendition that evolves into a hyper-speed banger, trapping you into a trance with its subtly evolving vocal loops and corrugated bassline - it's pure techno funk. Tying it all together, "Robot Evolution" itself is a mesmerizing techno track with mechanical percussion, ebbing strings, and vocals that murmur the track title.
Len Faki - Robot Evolution Remixes
Release Date May 2019
Label Figure Music
Tracklist
1. Robot Evolution (Benjamin Damage Remix)
2. Robot Evolution (Emika Remix)
3. Robot Evolution (Jensen Interceptor Remix)
4. Robot Evolution (Charlotte de Witte Remix)
5. Robot Evolution (Midnight Operator Remix)
6. Robot Evolution (Original Mix)