That Edgy Melody EP by Alexis Raphael
The You Are We imprint returns this April with Alexis Raphael's That Edgy Melody EP, backed with remixes from Theo Kottis, Kieran Apter and Lo.pass.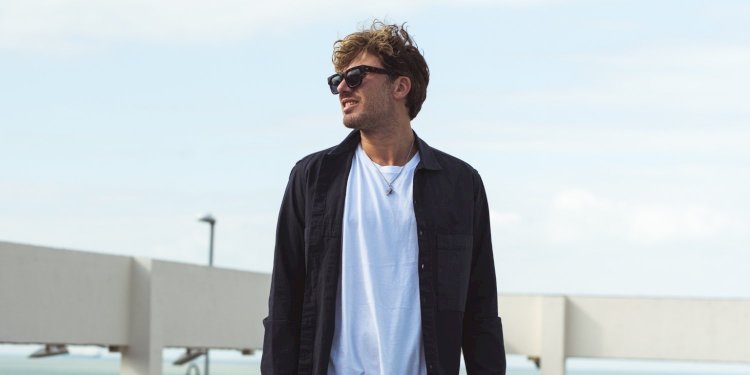 Photo by You Are We Music
For the last 8 years, You Are We have hosted some of the best parties in London including warehouse events, a series of takeover nights in room 3 at super club fabric and a selection of parties at Glastonbury, Space (Ibiza) and Burning Man to name a few. Now a burgeoning record label, You Are We look set to have a busy 2018 with top releases scheduled throughout the year, the first of which comes courtesy of Alexis Raphael, one of contemporary house's leading figures with releases on Hot Creations, AVOTRE, Snatch! and Material.
Leading on the package is the orginal mix of title-track "That Edgy Melody", seeing Raphael offer up a mind- bending arpeggio lead alongside, shuffled organic percussion, hooky vocal murmurs and snaking bass drones before the second original "Proper Chorge" tips the focus over to a stripped-back rhythm, airy pad swells and hypnotic voices tucked in to depths of the record.
Theo Kottis steps up to rework "Proper Chorge" next, delivering an acid charge Electro tinged interpretation fuelled by squelching 303 lines and bright chords and 909 drums. Lo.pass offer up their take on "That Edgy Melody" next, offering their refined and reduced style via minimalistic drums, and intricately processed snippets of the original to create something smooth and ethereal. Lastly Kieran Apter's take on "That Edgy Melody", to be offered up as a free download, tips the focus over to chugging arps, dubby chords and menacing low end drones.
Alexis Raphael - That Edgy Melody EP
Release Date April 2018
Label You Are We Music
Tracklist
1. That Edgy Melody
2. Proper Chorge
3. Proper Chorge (Theo Kottis Remix)
4. That Edgy Melody (Lo.pass Remix)
5. That Edgy Melody (Kieran Apter Remix)