The Inner Out by La Mverte
Her Majesty's Ship has another fantastic LP lined up, this time it comes from La Mverte aka Paris bred producer Alexander Berly. Entitled The Inner Out.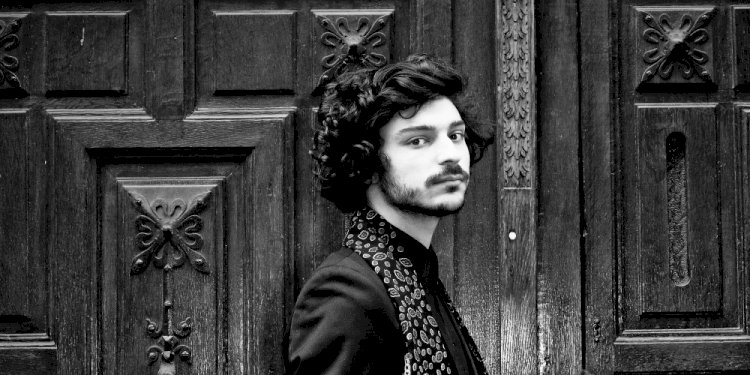 Photo by Her Majesty's Ship
Having cut his teeth playing bass in post-punk bands, Berly has recently been focussed on this solo project. It finds him mixing up Italo, New Wave, industrial sounds and his SH-101 into razor sharp and arresting productions. He first released on this label back in 2014 and DJs as well as playing keys with label associate Yan Wagner. He has also previously taken part in Red Bull's Music Academy in Tokyo and is a regular at festivals such as Sonar and Nuits Sonores. Now comes his greatest statement yet with "The Inner Out".
The dark and broody "Past The Circles" kicks things off with tense synths and corrugated drums that set a shadowy atmosphere. "Square Triangle" is a freaky macho disco cut with rugged arps and more freaky synths, while "The Inner Out" is a guitar licked and funky bit of post-punk that will get you on your toes. Moving on through the spangled synths and trippy stabs of "Going Astray", metallic textures are robust and standout.
The excellent "Crash Course" feat Yan Wagner is from the first single release and comes as a new edit here, "The Devil in the Details" comes next with a heady brew of live bass and electro synths before "Silk" featuring Sarah Rebecca, who used to release as S.R. Krebs on this label and is now working with the likes of French 79 and Sean Johnston, offers a steamy setting with libidinous vocals couched in spooky chords. The slapping hits and drilling bass of "No Gazing" and low slung sleaze of "The Box" then lead us to the knotted guitar riffs and nimble synth work of horror soundtrack "Rien Ne Se Perd".
This is an impressive debut LP that showcases La Mverte's singular sound and unique artistic vision.
La Mverte - The Inner Out (LP)
Release Date October 2017
Label Her Majesty's Ship
Tracklist
1. Past The Circles
2. Square Triangle
3. The Inner Out
4. Going Astray
5. Crash Course (not on the LP, only CD and digital)
6. The Devil In The Details
7. Silk
8. No Gazing
9. The Box
10. Rien Ne Se Perd