The Romance EP by Shaun J. Wright & Alinka
On the brink of the label's third anniversary, Twirl is back with its thirteenth release from label runners Shaun J. Wright & Alinka, entitled The Romance EP.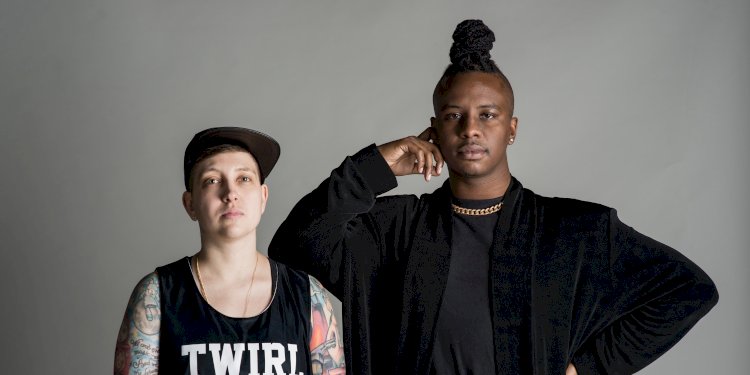 Photo by Tasya Menaker Photography
The first year of releases from the acclaimed duo featured remixes from the likes of Kim Ann Foxman, JD Samson, Snuff Crew and Lil' Mark, with support from BBC Radio 1's Annie Mac and Heidi, alongside notable artists Kenny Glasgow, Groove Armada and Robert Owens. The second year of releases has included the much praised "The Wisdom To Know The Difference" EP from Ena Lind and the dark & dirty "It's Acid" from the Apollo Music Group and Bump Music boss Lil' Mark and dance floor veteran Della. Wright & Alinka continue the fiery streak with "The Romance EP".
The release opens with "Romantic Friend", a sensuous, pop-esque dance tune reminiscent of the mid-80's Minneapolis sound. With brash, syncopated drums, a crunchy synth bass line and Wright's coy vocal delivery, it marks a new musical path for the team. However, it's still rooted in the eclectic Chicago dance music flair they are well regarded for and will certainly be a welcome surprise on any dance floor.
Balancing the release is the poetic "Pull Me In" with its dreamy strings, dramatically shifting arpeggio, and bold emotion. This tune is perfect for anyone desiring to delve into the depths of romantic escape in their home, lost in their headphones, or on the dance floor during the peak of night.
The package also includes smooth dub versions of each song, which utilize less of the vocals while losing none of the tunes' sentiments. This is perfect for the DJ who is shy about employing too many vocals but still enjoys a vocal hook.
Shaun J. Wright & Alinka - The Romance EP
Release Date September 2017
Label Twirl Recordings
Tracklist
1. Romantic Friend
2. Pull Me In
3. Romantic Friend (Dub)
4. Pull Me In (Dub)