Toolroom House Party by Various Artists
Toolroom Records return to soundtrack summer with their latest V/A project, Toolroom House Party - mixed by trio Dombresky, KC Lights, and Ben Remember.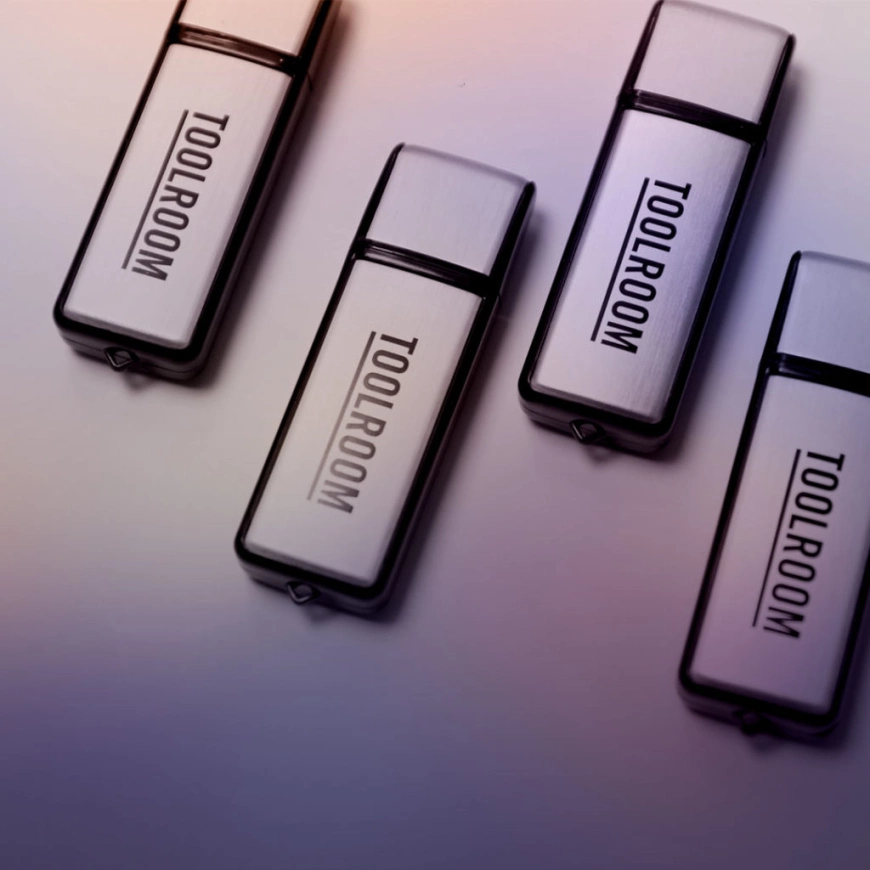 Art by Toolroom Records
With a total of eighty individual tracks featuring the biggest records of the year from artists including Mark Knight, Nic Fanciulli, Jack Back, Chus & Ceballos and Shadow Child, plus twenty exclusive productions from the likes of Tough Love, Sharam Jey, and Martin Badder, this latest installment from the Toolroom family looks set to soundtrack the start of summer in typically impressive fashion.
Alongside the wealth of tracks featured, the package also includes three mixes from three key label regulars; French-born, Miami-based house favourite Dombresky, emerging Glaswegian talent KC Lights, and Toolroom mainstay Ben Remember. From house and disco sonics through to tech house and techno territories, "Toolroom House Party" has you covered.
Various Artists - Toolroom House Party
Release Date May 2020
Label Toolroom Records
Tracklist
01. Dombresky & Boston Bun - Stronger [Toolroom]
02. KC Lights - You & Me [Toolroom]
03. Ben Remember - The Unloved [Toolroom]
04. Mark Knight (feat. Laura Davie & The Melody Men) - If It's Love [Toolroom]
05. Tough Love (feat. Kimberly Nichole) - Love Goes [Toolroom]
06. Jack Back & Tom Staar - Body Beat [Toolroom]
07. Cloonee - Partay [Solotoko]
08. Sharam Jey, Andruss & Bob Musella - Rise On My Soul [Toolroom]
09. Alex Preston & Shyam P - Let The Sunshine [Toolroom]
10. Johan S & Reza - Never Let Me Go [Toolroom]
11. ATFC & Gene Farris - Spirit Of House [Toolroom]
12. Shiba San - Runnin' Roll [Saved Records]
13. Kaniun - Zoingo [Toolroom]
14. PAX - Pass The Bottle [ABODE Records]
15. Marc Ross - Smash [Toolroom]
16. Nic Fanciulli & Black Circle - Leap Of Faith [Saved Records]
17. Kid Cut - Gettin Wild [Toolroom]
18. Chus & Ceballos, Dario D'Attis - Heart Of Glitter [Saved Records]
19. Amine Edge & DANCE - Serving Looks [Toolroom]
20. Martin Badder - Coming Back To You [Toolroom]
21. Dombresky - Housology [Insomniac Music]
22. KC Lights - SOL [Toolroom]
23. Ben Remember - Heat Bringer [Toolroom Trax]
24. LEFTI & N2N - Juice [Toolroom]
25. Mat.Joe - Off Ma Mind [Nothing Else Matters]
26. Fish From Japan - No Matter [Toolroom]
27. Shadow Child - Space Riot [Nothing Else Matters]
28. Mr. Kavalicious - Tonight [Toolroom]
29. ATFC - Tech House Kinda Thing [Toolroom]
30. Paige & Nihil Young - Body Language (feat. Sara Sommerer) [Toolroom]
31. Alex Virgo - Brother [Edible]
32. Late London (feat. Born I) - On The Attack [Toolroom]
33. Mendo - Comancha [Saved Records]
34. D.Ramirez & Mark Knight - Colombian Soul (Sllash & Doppe Remix) [Toolroom Trax]
35. Avante (UK) - Morning [Toolroom]
36. Jaded - Bang Bang [Etiquette]
37. Monki, DJ Rae - I'm Free To Love You [Toolroom]
38. Mene, Wise D & Kobe - Down [Toolroom]
39. Maxinne & Mizbee - Want You To Know [Toolroom]
40. GIORG & Santez - Closure [Toolroom]
41. Dombresky & Wh0 - Take Me Away [Toolroom]
42. ACAY - Push Me Down [Toolroom]
43. Ben Remember - We Work So Good [Toolroom]
44. Harvey McKay - Sequence Four [Kneaded Pains]
45. Sleepy & Boo - El Segundo [Toolroom]
46. Rene Amesz - Mix Mono [Toolroom Trax]
47. Karuva - Don't Worry [Toolroom]
48. Dale Howard - Your Love [Toolroom]
49. Angelo Ferreri - Dance with Me (C'mon) [Motive Records]
50. Marc Volt - Honesty [Toolroom]
51. Gary Beck - Ain't No Party [Saved Records]
52. PAX - Make Me Feel [ABODE Records]
53. Iglesias - Don't Ya [Nothing Else Matters]
54. Mattei & Omich (feat. Karmina Dai) - Saturday Love [Mattei & Omich Music]
55. Imanol Molina - Ignition (Chus & Ceballos Remix) [Stereo Productions]
56. George Kwali - Grounded [Etiquette]
57. Hector Couto - Raise The Alarm [Saved Records]
58. The Deepshakerz - Organic [Toolroom Trax]
59. Sammy Deuce - Good for Me [Good For You Records]
60. GW Harrison - Hear My Soul [Toolroom]
61. Maxinne - Let Nobody [Toolroom Trax]
62. Simon Kidzoo - Nomad Rave [Toolroom Trax]
63. Milk & Sugar - That Body (Mattei & Omich Remix) [Milk & Sugar Recordings]
64. Ronnie Spiteri - Nobody [Kenja Records]
65. Peter Brown - Troubles (Richard Earnshaw Revision) [Let There Be House Records]
66. Noble North - Ronnie Mo [33 Music]
67. Elian Dust - Celtic Girl (Andrew Meller Remix) [Toolroom Trax]
68. David Keno - Campari Soda [Strangelove]
69. Ekoboy - Resolution [Lost Records]
70. Because Of Art - Elevate [Nothing Else Matters]
71. Pagano - Latin Tales [Toolroom Trax]
72. Kinnerman - My Thang [Lost Records]
73. GAWP - Gergles [Toolroom]
74. Jerk Boy - In The Beginning [Sense Traxx]
75. Blvckr - Be The One [Love & Other]
76. Port Mantaeu - Faded [Zerothree]
77. LO'99 - Hans Zipper [Medium Rare Recordings]
78. Hypside - After I Smoke [Strangelove]
79. Tomi & Kesh, Jay de Lys - On Your Feet [Kaluki Musik]
80. My Cat Snoop - Boss [Etiquette]