Weaving Genres by Hector Romero
Not many, but a few talented, inspired DJ / artists have remained at the forefront of the industry during this time. Hector Romero is one of them.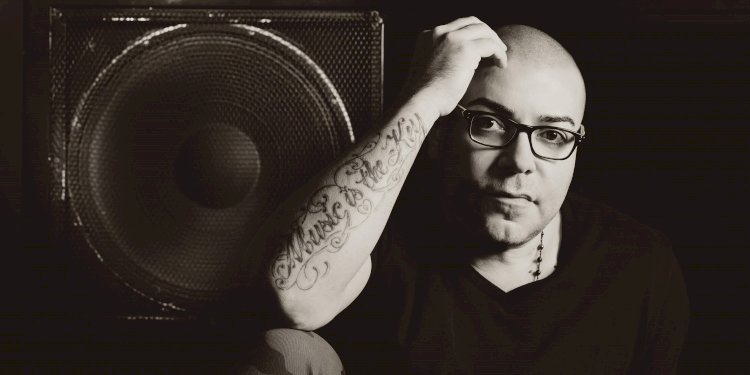 Photo by Nervous Records
There have been lots of changes over the past four decades within New York's nightlife. The sounds have gone from disco to freestyle to house to techno; the venues have shifted from Studio 54 to Palladium to Sound Factory, Pacha to Output; and the borough to dance in has gone from Manhattan to Brooklyn. But there has been one element in the community that has been able to survive the ever-evolving landscape, and that is the DJ. Not many, of course, but a few talented, inspired DJ / artists have remained at the forefront of the industry during this time.
One of those is the artist formerly known as DJ Baby Hec in the 80's - now widely known as Hector Romero. Born and raised in the Bronx, Hector's DJ experiences span playing legendary venues likes Limelight, Palladium, Save The Robots, and The Roxy. Over the years he has evolved into one of New York City's prime ambassadors of house, bringing his uniquely soulful and rugged house vibe to venues around the world. He now looks to showcase his distinct musical aesthetic with his debut Mix CD on Nervous Records titled 'Weaving Genres'.
Like Hector, the tracks on the compilation come from producers who span an entire generation of club music; including Louie Vega, David Morales, Robert Clivilles, Harry Romero, Crookers, Fred Everything, Benji Candelario, Teddy Douglas, Klement Bonelli, and Reboot, as well as vocal performances by Joi Cardwell and Kevin Aviance. In the new digital realm where there is such a massive outpouring of new music each week, Hector wanted to make sure his compilation received the proper attention, so he worked with Nervous to come up with a tracklist of all unreleased masters.
As well as his DJ experience, Hector's position as an A&R exec at Def Mix Music and Saw Recordings gave him the opportunity to work with legends like David Morales and Frankie Knuckles. Those relationships taught him essential lessons about the equal importance of a great beat and a great song. The result is 80 minutes of seamlessly mixed house music that will work just as well on the dance floor as in a boutique or in the car.
Hector Romero - Weaving Genres
Release Date 20th April 2017
Label Nervous NYC
Tracklist
1. John Davis & The Monster Orchestra - Bourgie Bourgie (Louie Vega Mix Edit)
2. Joi Cardwell & DJ Gomi - We Can Do Better (Fred Everything Lazy Vocal Mix)
3. Robert Clivilles Feat. Kimberly Davis - Set Me Free (David Morales Remix)
4. Peppe Citarella Feat. Cristians Afrotronic - Moyubba
5. Benji Candelario, Hector Romero & Michelle Rivera - Dancing (Benji Candelario B-Boy Mix)
6. Teddy Douglas - To The Beat Of The Drum (Teddy's Mix)
7. Harry Romero - My King
8. Klement Bonelli Feat. Martin Wilson - Why Can't We Live Together
9. Angel Moraes - Stand Up (David Morales Old School Mix)
10. Reboot - Wake Up
11. Samuri Feat. Kevin Aviance - BANG, Da Beat (Douglas Greed Remix)
12. Samuri Feat. Kevin Aviance - BANG, Da Beat (Crookers Remix)
13. Mansur Pres. Cabidinos - Dirty Sexy Freaky