WTF! by Roland Clark and Roland Leesker
Get Physical and Afro Acid come together for a heavyweight musical selection, as scene godfather DJ Pierre, as well as Chris Liebing, remix a classic track with lyrics written by American giant Roland Clark and produced by Get Physical creative director, Roland Leesker.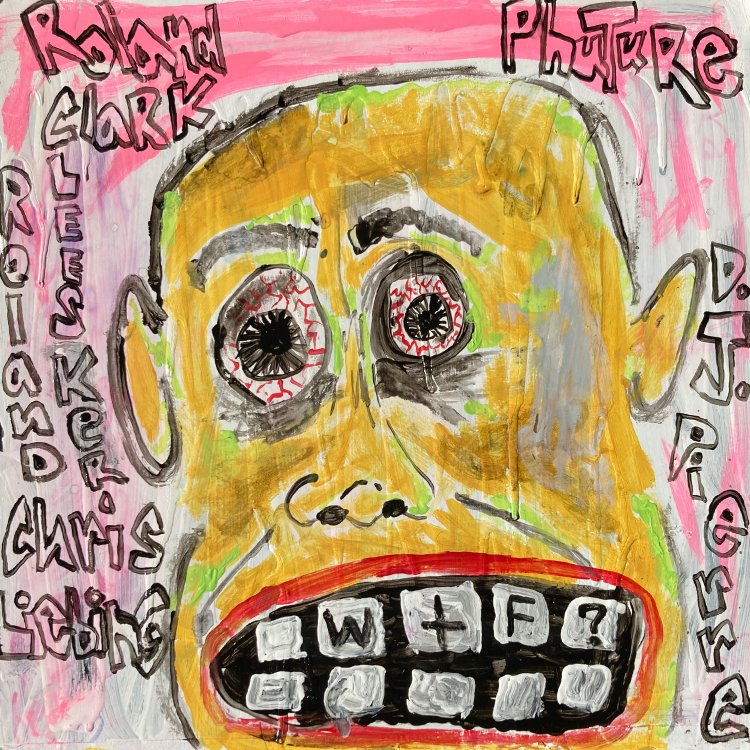 Art by Afro Acid & Get Physical Music
This outstanding package will be getting as exclusive Bandcamp only release on Get Physical's store, with a wider release planned on DJ Pierre's Afro Acid label in September. The record sees this diverse collection of widely acclaimed and hugely influential artists come together as one for a record that expresses their belief in love and unity.
The release opens with the original, a dark, pulsating tune that straddles the house and techno divide with a bendy bassline, acid stabs, and a tribal groove that is finished off with an iconic vocal. The first remix is from a long time Chicago giant, Phuture founding member, and Wild Pitch creator DJ Pierre. His remix is a big loopy disco jam, with soul bursting out of the colorful grooves, splashes of cymbal and horn, and string sounds that get you feeling good.
Mute artist and long-time dark techno mainstay Chris Liebing then comes through with a driving remix built on supple drum programming. It grows in stature, becoming ever more unhinged, and is sure to blow any dance floor apart for years to come. Then we have DJ Pierre's iconic Phuture project take the reins with an epic 10 minute plus a mix of acid, rolling percussion, and building tension. This is a welcome return from Phuture who has plans for a debut album in 2021.
The package is completed with two radio-friendly edits from Chris Liebing and DJ Pierre respectively. These are seminal tracks that will always sound vital in any context or era.
Roland Clark, Roland Leesker - WTF!
Release Date September 2020
Label Afro Acid & Get Physical Music
Tracklist
1. Roland Clark, Roland Leesker - WTF! (Original)
2. Roland Clark, Roland Leesker - WTF! (DJ Pierre Remix)
3. Roland Clark, Roland Leesker - WTF! (Chris Liebing Remix)
4. Roland Clark, Roland Leesker - WTF! (Phuture 2020 Acid Mix)
5. Roland Clark, Roland Leesker - WTF! (Chris Liebing Radio Mix)
6. Roland Clark, Roland Leesker - WTF! (DJ Pierre Radio Mix)