You Are My Religion by Giorgia Angiuli
The always interesting Kindisch label is back with an artful new EP, this time from Italian artist Giorgia Angiuli.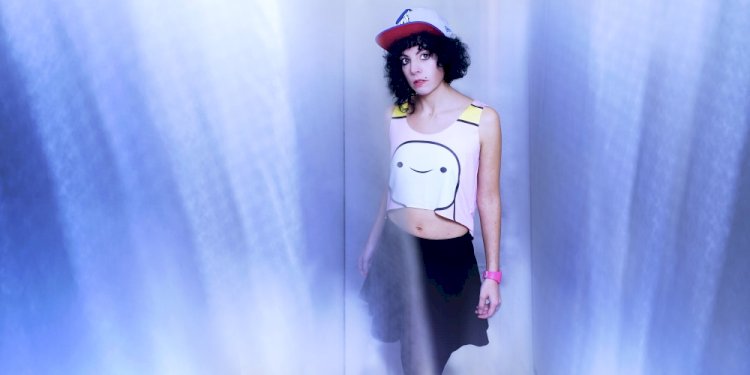 Photo by Kindisch
This composer and producer is based in Florence and has released on labels like Harry Klein, Stil vor Talent and Crosstown Rebels as well as Kevin Saunderson's KMS. She is also in groups like the audio visual outfit We Love on BPitch Control, and has played at major clubs and festivals around Europe. Mixing up dark pop and techno styles, she is a singular artist who is sure to pick up many new fans with this great EP.
The alluring 'Revive' is an intoxicating mix of closely mic'd vocal whispers and gritty guitar riffs. Scattered drum hits and blistered synth lines all add to the shadowy nature of the track and help flesh out the compelling groove.
The brilliantly fluid title track 'You Are My Religion' is a more club-focused affair with a modulated lead synth line that slithers about and casts a spell on the listener. Delicate melodic droplets rain down as a pained pad brings heartache to the mix and it all makes for an absorbing fusion of light and dark.
Last of all, the majestic 'Miracle' is a sombre, well shaded hymn. More pained and vulnerable vocals are the centre piece, with minimal grooves and percussion unfolding below as gently lilting balearic chords off-set the humanness with little rays of hope.
These are three terrific tracks that are as beguiling as they are beautiful.
Giorgia Angiuli - You Are My Religion
Release Date 21st July 2017
Label Kindisch
Tracklist
01. Giorgia Angiuli - Revive
02. Giorgia Angiuli - You Are My Religion
03. Giorgia Angiuli - Miracle