Your Friend by Thanksmate
Italian DJ and production duo Marvin & Guy launches their own new label, It's A Pleasure. Designed to be an outlet for all forms of electronic music, it launches with a superb debut EP from Naples duo Thanksmate.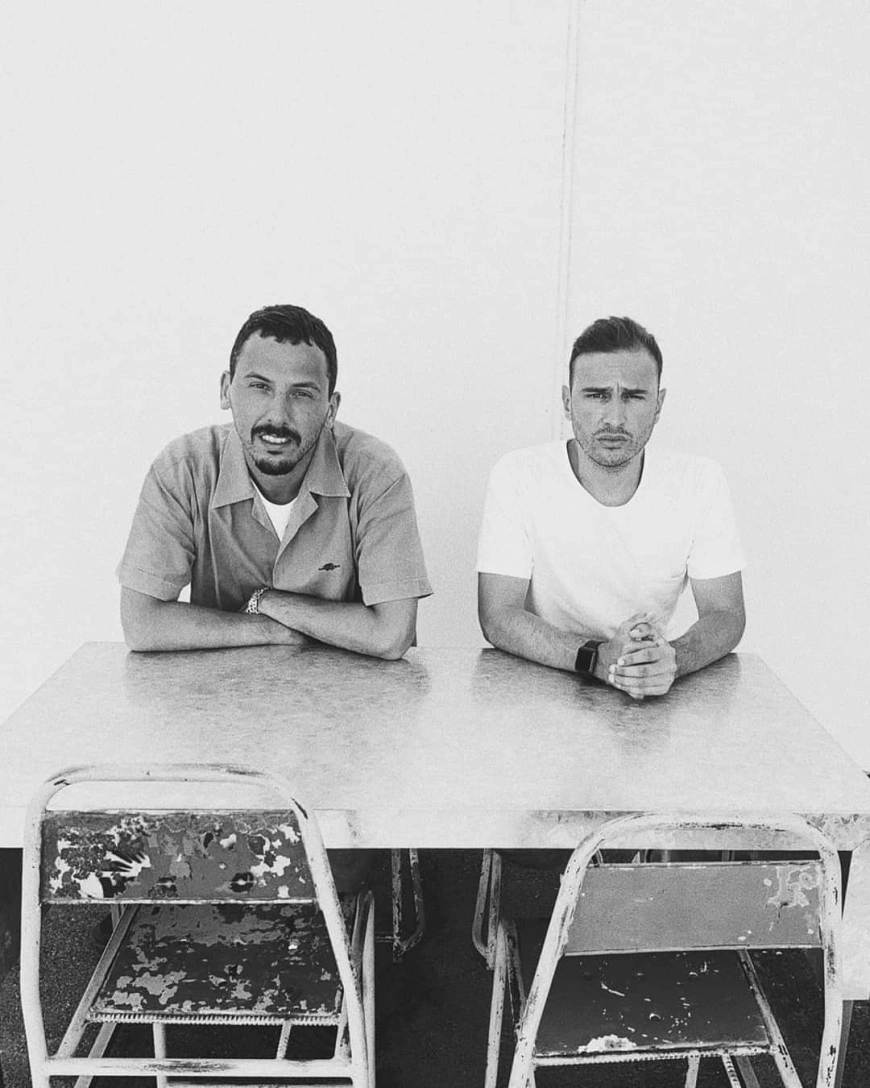 Photo by It's A Pleasure
Thanksmate have been working together for over a decade and are pioneers of their local scene. They run the notorious Soul Express event and their experiences of keeping its dance floor vibrant and bouncing feeds into this first new EP. It's a bright mix of disco, house, and Italo that brings the party in a classy fashion.
Brilliant opening track and lead single "Your Friend" showcases what Thanksmate is all about - buoyant grooves, big bass drums, lush synth work, and a touch of '90s house class with some cult r&b vocals from the early 2000s. It's an irresistibly feel-good record that is well-executed and full of fun. The track "M8s On LSD" is a more intense, heads down but just as a characterful track with ravey melodic riffs and unrelenting drums run through with flashes of acid. The track "Feelings" offers a third different look with exquisite synth craft glowing with plenty of Detroit warmth and soul over super-charged drums. An emotive vocal and cosmic keys finish this new school Italo anthem in style.
Thanksmate's unique mix of charm and color is a perfect way to kick off what is sure to be an essential label from the tastemaking Marvin & Guy.
Thanksmate - Your Friend
Release Date 12th May 2023
Label It's A Pleasure
Tracklist
01. Thanksmate - Your Friend
02. Thanksmate - M8s on LSD
03. Thanksmate - Feelings
04. Thanksmate - Your Friend (Radio Edit)