3D World EP by Stephen Brown & Fossil Archive
Stephen Brown and Fossil Archive, aka Roberto, team up for 3D World EP this month.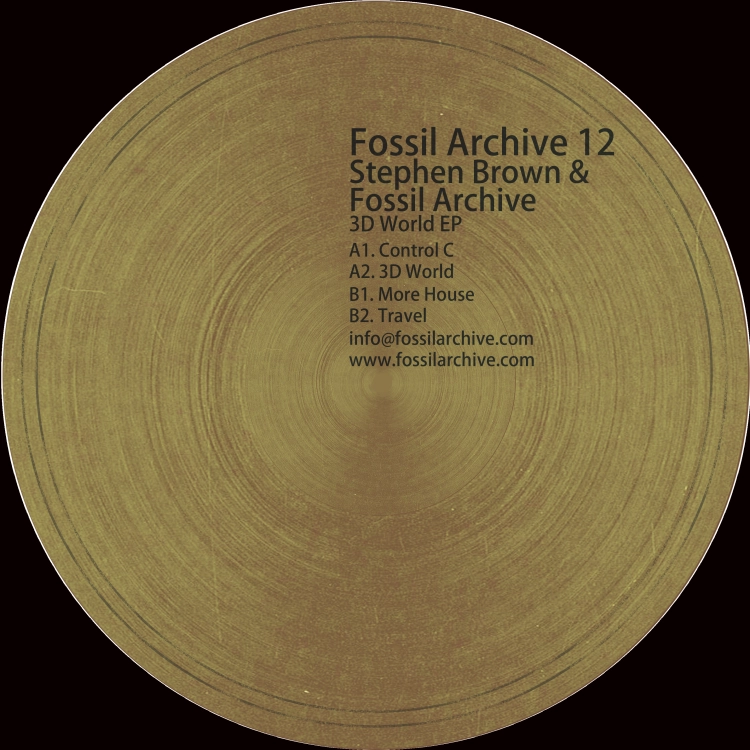 Art by Fossil Archive
Following his acclaimed debut album "Tungsten" on Kneaded Pains in 2021, as well as the recent 'Motionless EP' in February 2022, London based DJ/producer Fossil Archive, aka Roberto, joins forces with Edinburgh's Stephen Brown, an artist whose work has appeared on Subject Detroit, Djax-Up-Beats, Echocord Colour, and more throughout his illustrious career.
Leading the release, "Control C" sees the duo effortlessly weave syncopated stabs, knocking percussion, and rattling hats together for a suitably trippy start to the EP. The title cut "3D World" follows with dense, emotive pads intertwined into a sleek, building arrangement, one for the early hours. "More House" brings pounding kick drums under swathes of FX and flowing chords before the final track, "Travel" brings the tempo down for a hypnotic journey built for eyes-closed moments on the dancefloor.
Founded by Roberto in 2015, the Fossil Archive label has released music by artists such as Voiski, DJ Rolando, Sterac aka Steve Rachmad, Roman Lindau, Robert Owens, and many more, including Roberto himself. As a DJ, Roberto has played at the likes of Fabric, Tresor, Berghain, and more.
Stephen Brown & Fossil Archive - 3D World EP
Release Date April 2022
Label Fossil Archive
Tracklist
01. Control C
02. 3D World
03. More House
04. Travel