Best Of Toolroom 2020 by Toolroom Records
Toolroom Records round out the year with Best Of Toolroom 2020, delivering a collection of the label's biggest and most notable releases from the past twelve months.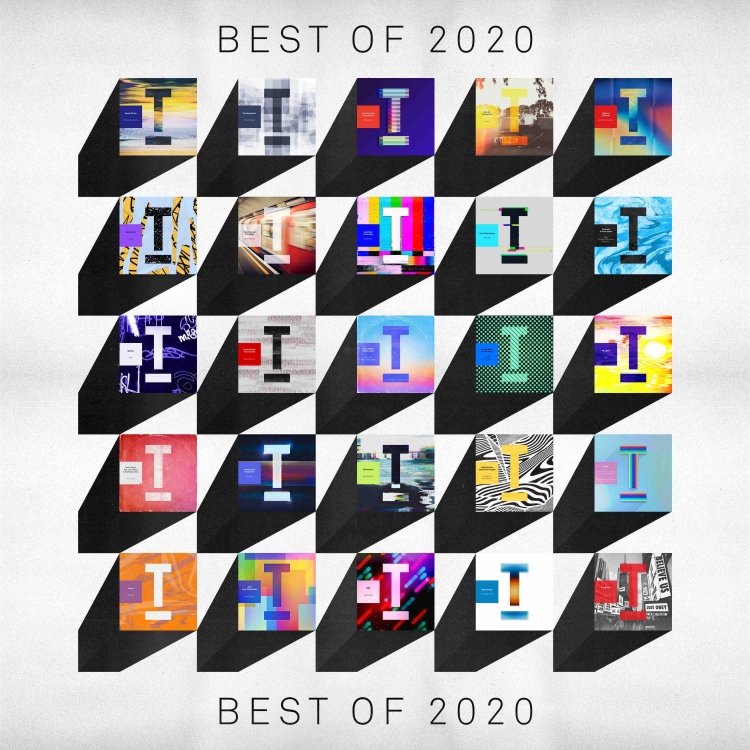 Art by Toolroom Records
A year far from the usual and one in which the electronic music scene has had to adapt and change like never before, Toolroom's continued evolution throughout an unorthodox 2020 has welcomed a new collection of stand-out tracks to the label's rich catalogue across the past twelve months. From the introduction of a new V/A series "House Party", specifically curated to bring the biggest anthems and fresh exclusives straight to your living room, through to the label's numerous ongoing streams and virtual events, ensuring fans worldwide could interact, watch and dance to a huge wealth of talents from across the roster no matter the external global situation, 2020 proved to be yet another year in which Toolroom showed its standing as one of the world's most loved and renowned labels - with December now welcoming their final compilation of the year, the annual Best Of compilation.
Encapsulating the year into one package, the fifty-track compilation highlights huge additions on both Toolroom and Toolroom Trax, including Mark Knight and Rene Amesz's summer anthem "All 4 Love" and Knight's excellent "If It's Love" featuring Laura Davie & The Melody Men, through to KC Lights' warming and soulful favourite "Girl", Leftwing : Kody's dynamic "Without You" feat. Camden Cox, and Oliver Heldens' stellar label debut "Rave Machine", plus remixes from Carl Cox, Danny Howard and Martin Ikin, and key additions from Toolroom Family members Illyus & Barrientos, Friend Within, Maxinne and Seige.
Add to the mix two fresh exclusives as rising UK talent Iglesias returns to remix Crazy Fluke "Obey", plus Mattei & Omich's fresh interpretation of Ben Remember's "The Unloved", and "Best Of Toolroom 2020" delivers the perfect annual sign off as the label prepares for yet another landmark year in 2021.
Various Artists - Best Of Toolroom 2020
Release Date December 2020
Label Toolroom Records
Tracklist
1. Mark Knight & Rene Amesz (feat. Tasty Lopez) - All 4 Love
2. KC Lights - Girl
3. Crazy Fluke - Obey (Iglesias Remix) *exclusive track*
4. Wankelmut & Anna Leyne - Free At Last (Martin Ikin Remix)
5. Ben Remember - The Unloved (Mattei & Omich Remix) *exclusive track*
6. Dombresky & Boston Bun - Stronger
7. Hannah Wants & Kevin Knapp - Call Me (Carl Cox Remix)
8. Max Chapman, ThreeSix - Make A Move
9. Biscits & MITA (BR) - Tribalism
10. Mark Knight (feat. Laura Davie & The Melody Men) - If It's Love
11. Friend Within - For You
12. Monki, DJ Rae - I'm Free To Love You
13. TCTS & Todd Terry - Get Freaky
14. Jack Back & Tom Staar - Body Beat
15. Maxinne & Mizbee - Want You To Know
16. Leftwing : Kody & Camden Cox - Without You
17. ATFC & Gene Farris - Spirt Of House
18. GotSome (feat. Clementine Douglas) - Caught In Your Rhythm
19. Martin Ikin (feat. Malika) - I'll Be
20. Mason (feat. Jem Cooke) - Drowning In Your Love (Mark Knight Remix)
21. Alex Preston & Siege - Back To The Beginning
22. Oliver Heldens (feat. Rowetta) - Rave Machine
23. Illyus & Barrientos - Promise
24. GW Harrison - Hear My Soul
25. Iglesias - Blah
26. Huxley - Who Sez
27. Gene Farris - Nursery
28. Mat.Joe & Elian Dust - Shine
29. Friend Within - The Truth (Ruze Remix)
30. Dombresky & Boston Bun - Stronger (Danny Howard's 'Stronger Together' Remix)
31. Mendo - Give It To Me
32. Piero Pirupa & LEON (Italy) - Get On
33. Siege, Raumakustik & Gene Farris - Circles
34. Ben Remember - We Work So Good
35. Dario D'Attis & Kinnerman - Won't Stop
36. Siwell & Mary Klare - Good Times
37. ATFC, Mia Mendez - Not Enough
38. Wh0 - Real Good
39. LEFTI (feat. Ann Nesby) - Rejuvenate
40. Mason (feat. The Melody Men) - Loosen Up
41. Tube & Berger, Eskuche - La Familia
42. Alex Preston & Rion S - Love Somebody
43. My Digital Enemy - Never Let Me Go
44. Frederick & Kusse, Siege (feat. Frankco) - Monster
45. Johan S, AndMe & Bastian - Come Back Home
46. Tuff London - Dance With Me
47. GAWP & DJ Rae - Something Real
48. D. Ramirez & Mark Knight - Colombian Soul (Sllash & Doppe Remix)
49. Simon Kidzoo - The Way I Feel
50. Ludo Lacoste - When You Were Down