Carl Cox and Yousef release I Want You (Forever)
The rework of the early 1990's classic I Want You (Forever) is now out on CR2 Records along with some very interesting remixes.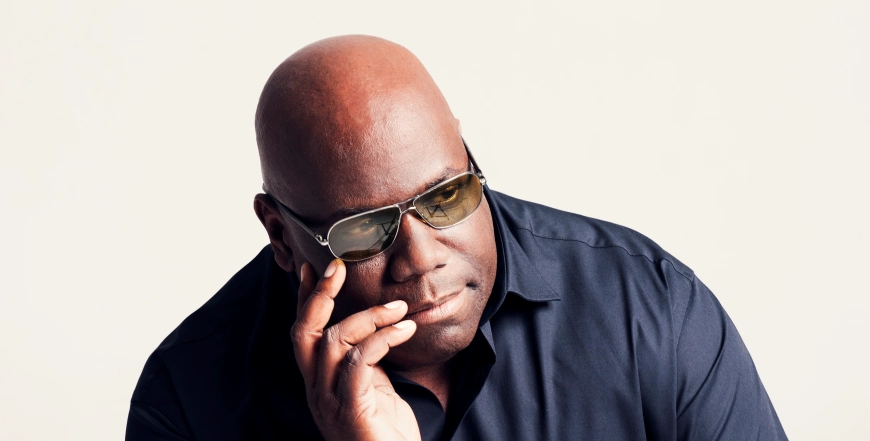 Photo by Cr2 Records
Carl Cox is definitely not a man who needs an introduction. As one of the world's most popular and recognizable DJ's his popularity refuses to decrease. His night's at Space in Ibiza are still the busiest on the island and his Carl Cox Global radio show, now in its third year is the world's fastest-growing electronic show with over one million people tuning into the 2-hour show every weekend.
Yousef continues to musically grow from strength to strength, experimenting with different sounds that can be seen with his latest Underwater compilation as well as recent mind-bending release 'My Own Best Myself' on his own label Carioca. His internationally renowned monthly event 'Circus' just celebrated its 5th birthday and it really is bigger than ever. After playing repeatedly for Carl at WMC and chiefly at Carl's Space sessions in Ibiza, long-time Carl fan, Yousef decided that as a great thank you, he would re-work one of Carl's early productions, and one of Perfecto's earliest releases, 1991 classic - 'I Want You' (Forever).
He wanted to take it more along the sounds of the kind of techno that they were both playing. After great feedback, what started as only a fun tribute has become a full release package that even included a remix competition on Beatport (which immediately became the most successful remix comp on there ever), resulting in hundreds of entries and four outstanding winners in Minimal, Tech-House, Techno, Electro, and House categories. The track has been hailed as a firm favorite by DJs ranging from Nic Fanciulli, Hernan Cattaneo, Funk D'Void, to Eddie Halliwell, and of course by Carl Cox.
Included in the package is a hot mix from young gun Deadmau5, who has gone against the grain and proved new kids on the block can have 3 tracks in the Beatport Top 10! Both Jewel Kid and Aspin & Dipace are Beatport comp winners who really proved their worth and stood out from the crowd. The Jewel Kid's mix even reached #3 in the Beatport house chart!
The 2nd release will be the DnB edits with remixes from Brazil's drum and bass legend DJ Marky (also a regular guest at Carl's Summer Space parties in Ibiza), and the original 91' Fabio & Grooverider mix. This is an absolute classic Cr2 package! Blending the crème de la crème of old and new!
Carl Cox vs Yousef - I Want You (Forever)
Release date 10th March 2008
Label Cr2 Records
Tracklist
1. Yousef's Mix
2. Deadmau5 Remix
3. Jewel Kid Remix
4. Aspin & Dipace Remix
5. DJ Marky & A-Sides Remix
6. Fabio & Grooverider State of the Arts 91' Remix